Avon Sales Leader Testimonials
I love Avon – but don't just take my word for it!!  Here's a few of my team members to tell you a little about their journey with Avon so far.
---
Rachel Beecham; Advanced Leader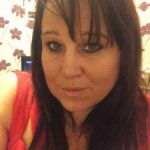 Rachel Beecham – I was working at a part time job before AVON and they started to want me to work more hours, which I couldn't handle as I had a child out of school at the time that I needed to look after. So I decided to look into finding a job that would fit around my life and that job turned out to be Avon.  After a couple of weeks of starting at AVON I became very ill…..read more
Follow Rachel on Facebook – https://www.facebook.com/avonstarttoday/
——-
Linda Stone-Cooper; Senior Coordinator and Bronze Presidents Club Representative.
Linda Stone-Cooper – I came back to Avon in February 2016 after having a year out after the birth of my 5th child.  The best decision ever!  In the years I had done Avon before I never managed to achieve Presidents Club and this time around I did it in 10 months, so was really pleased with that.  I also dabbled with sales leadership before but only managed to get about 10 in.  But since I started in June 2016 I have worked and increased the size of my team.  I currently have a team of 50 reps. ….read more
Follow Linda on Facebook – https://www.facebook.com/lindasbeautyspot00/
——
Heather Conway; Advanced Coordinator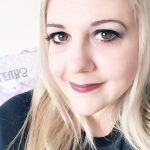 Heather Conway – I joined Avon in 2007 when my son was a baby and absolutely LOVED it!! Unfortunately due to health reasons I had to give it up, but I didn't want to.  Almost 10 years later I was working in a full time job I didn't much like. I'd met a new friend who was an Avon rep. I ordered from her a few times, she knew I used to do Avon and very much enjoyed it so she suggested I start again, even if it's just selling to friends and family.  I took the plunge and found a post on Facebook offering an amazing incentive for new reps. I thought surely it can't be true, they wouldn't give away that amount of stock… would they?  Read more……
Follow Heather on Facebook – https://www.facebook.com/beautyonlineuk
——
Samantha Massey; Advanced Leader and Bronze Presidents Club representative
Samantha Masseys' story as featured in the Nottingham Evening Post –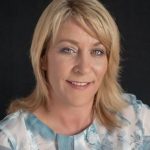 ALMOST five years after Avon came calling for a former double-glazing marketing manager she's now running a team of 300 representatives.  Sam Massey, 43, of Clifton, used to work long hours in her previous role but after having her second child five years ago she decided to make a change.  She took up a role with the commission-based business and has quickly progressed.  She's now a sales leader, managing a team of 300 as part of a business which has an annual turnover of £684,000.  She said she loves the flexibility Avon offers because it enables her to fit her work around her son's schooling and also means that she doesn't have to pay childcare.  "Having children is a full-time job so I wanted to do something that would offer me flexible hours, said Sam.  "Any working mum will know how difficult it is.  "I can be there for my children and never feel the guilt of having to leave them. I'm much happier in this role.  "I can fit Avon around my family, before I used to have to fit my family around my job.  "After starting as an Avon representative, I looked at the opportunities that the company offered and I became a sales leader a couple of months later. It was an opportunity to have my own team.  "As a sales leader, I can recruit representatives from across the country – although my representatives are all based in Nottinghamshire, Derbyshire and Leicestershire. I am paid a percentage from the products that I sell. I am also paid a percentage of the business that my team brings in.  "I am surprised that more mothers don't start up an Avon business. You not only have very low start-up costs of only £16 but you are also able to be your own boss and work the hours that suit you."  Sam won a trip to Marrakesh at this year's Live Your Dream event and has been recognised by the company as one of the top 20 sales leaders in the UK.
Follow Sam on Facebook – https://www.facebook.com/samscosmeticsonline/
——
Jackie McCallister; Executive Leader and Bronze Presidents Club representative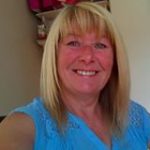 "Jackie McCallister – Avon has been life changing for me check out my face book and you will see this is my true and honest Testimonial. I was a stay at home mum but needed something extra just for me but needed it to fit around my family life and Avon fits just that. I started with a little round very close to where I live and have not looked back since.  As time went on I was able to purchased 3 cars out of my Avon money-started with a run around and each time I needed a better car I up graded to a newer model. I have been able to help my children with their goals such as driving lessons and invest in their own self employment businesses too. One is a Plumber and the other is a IT Technician and all needed some investments to help to get their businesses off the ground that was one of the best things being able to help my children.  I've been to Marrakesh with Avon a holiday I won. I've practically re-furbished my home and have just bought a new bedroom suite paid for in CASH and not on finance. I've paid off all my debts.I paid for the whole of my Christmas with my Avon money and still have money left over in my bank. I have some lovely customers and met some amazing new friends. I have lots of fun and have created a whole new life and business for myself.  I am not a millionaire BUT I am comfortable and don't worry where the next penny is coming from any more or who is knocking at my door for more money. With a little leg work and self determination you can do the same. If you would like more information inbox me here or if you was like me at first a little hesitant then give me a call/text and I will call you for a friendly no obligation chat. As an Avon representative, you have the opportunity to work from home with your own Avon business."
Follow Jackie on Facebook – https://www.facebook.com/cosmeticbeautyreps/
——
Helen Halford; Senior Coordinator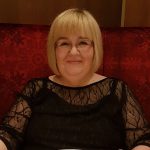 Helen Halford – I was working on the checkouts in a well-known local supermarket and unfortunately they promoted a nasty person to a supervisor and they l wasn't very nice and I basically lost every bit of confidence I had so on the doctors advise after having 2 months on the sick I left the job and can honestly say it was the best thing Ive ever done in my whole life I then started my own little cleaning business and Avon at the same time in February 2013 and both businesses started to grow very nicely 4 years later I have all my confidence back and am as proud as anything to say I have been a Avon sales leader since January 2017 and have 40 people in my team and plan on keeping it growing and over 100 customers that purchase Avon from me the cleaning business is slowly starting to fold as my love and passion for my Avon career grows by the day it was certainly the best thing I ever did joining Avon
——
Danie Morris – Trainee Sales Leader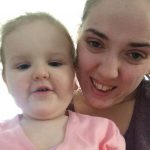 Danie Morris – I love Avon. It was a spur of the moment thing last year when I thought 'I'm going to give Avon a go'. I never expected that I'd be enjoying it as much as I am doing today. Not only has it introduced me to an amazing skin care range which has given me a confidence boost as far as my looks are concerned, it has also helped my social anxiety no end. This time last year, I couldn't have imagined going to a strangers house and making conversation. But now I look forward to meeting new people, and delivery day is my opportunity to prove to myself that I can be strong. I almost gave up on everything in September when my relationship ended, but, along side my kids, Avon kept me going and gave me something to focus on. I've just submitted my best order since Christmas, and again, it's given me that boost to keep going. So really, I just want to say thank you to Avon for this great opportunity.
—–
Rachel Beecham; Advanced Leader and Bronze Presidents Club representative. Steven Beecham; Advanced Coordinator and Silver Plus Presidents Club representative.
Follow Rachel on Facebook – https://www.facebook.com/avonstarttoday/
—–
Lynn Kennerell – Advanced Leader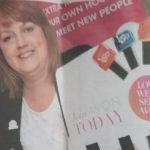 "My name is Lynn Kennerell and I joined Avon in Jan 1997, when the area manager knocked on my door and said the local Avon rep had left and she was looking for someone to take over. I had just been made redundant and was working part time in a local restaurant so I thought I would give it a go. Not long after I got married and had a child, I was able to easily fit Avon around bringing up my daughter and family life, never missing out on school events and always being home during school holidays.  Once my daughter reached school age I was able to increase my sales and reach president club status. Avon then introduced Sales leadership where you can recruit and train your own team of Representatives. I now have a team of over 400 representatives and I am able to earn a full time wage working part time hours, still working around family commitments."
—–
Laura Green – Coordinator and Bronze Presidents Club Representative.
"Hi my name is Laura, I have been doing Avon now for almost 2 years.  I became a sales leader just over a year ago and its the best decision I could have made for me and my family.  I have 2 young girls who I love to stay home with and doing Avon has helped me continue to do that as I can work around them. Both my girls love helping me with my customers and posting books etc. that's the great thing about Avon that I am able to take them with me and not have to worry about childcare. not only this but Avon has helped me achieve so much, in this short space of time already, it has helped me gain my independence as it helped pay for my driving lessons which in turn helped me grow my business further. something that I didn't see happening at all before I started."
Some inspirational stories from the team.
Join team Makeup In Business at www.makeupinbusiness.co.uk
For more information on selling Avon Online please visit https://makeupinbusiness.co.uk/avon-faqs/ and download our FREE 30 FAQ's about joining Avon.
To buy Avon Online please visit – https://www.avon.uk.com/store/beautyonline
Zoe Davies – Avon Independent Executive Sales Leader
Save
Shopping With Avon;
Are you Interested in Joining Avon?;
Avon Tips For Representatives;
Save