21 Reasons Why You Need to Start An Anti-Aging Skincare Routine Now
Fine lines. Wrinkles. Crow's feet
Admit it.
These are the things you secretly dread. And if you've already hit your 50s, chances are you're already struggling with them.
At this age, your skin is a lot drier, making it less prone to acne. The levels of elastin and collagen in your skin decrease, causing fine lines and wrinkles to be more prominent
Skin tags and age spots become common and your skin's cellular turnover slows down, too
Scary, right
Apparently, aging doesn't just affect your mental functions and physical capabilities. It also has a way of messing up with your skin's balance
Now, here's the thing
While you can't really stop your skin and body from aging, there's a way for you to make sure those fine lines and wrinkles don't appear earlier than they are supposed to. And if you are already dealing with those signs of skin aging, starting an appropriate skin care routine for your age can greatly help
By now, you're probably wondering: Isn't it a bit late for that
Well, nope
With your age, dryness is a very common concern so finding the right moisturizer should be a top priority. You should also find products that can protect your skin from further damage and sagging
Now, if you want to know more skin care tips for women over 50, make sure to check out the infographic below.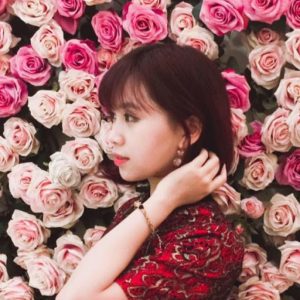 "Hannah Do is the founder of Thank Your Skin, a beauty blog dedicated to providing honest skin care advice and information. She aspires to help her readers achieve their most beautiful skin by sharing personal tips learned through both years of experience and thorough research. Click here to check out her latest article. You can find her on Twitter, Pinterest and Facebook"