I love Avon – but don't just take my word for it!!  Here's a few of my team members to tell you a little about their journey with Avon so far.
Linda Stone-Cooper – I came back to Avon in February 2016 after having a year out after the birth of my 5th child.  The best decision ever!  In the years I had done Avon before I never managed to achieve Presidents Club and this time around I did it in 10 months, so was really pleased with that.  I also dabbled with sales leadership before but only managed to get about 10 in.  But since I started in June 2016 I have worked and increased the size of my team.  I currently have a team of 50 reps. ….read more
My name is Lynn kennerell and I joined Avon in Jan 1997, when the area manager knocked on my door and said the local Avon rep had left and she was looking for someone to take over. I had just been made redundant and was working part time in a local restaurant so I thought I would give it a go. Not long after I got married and had a child, I…….read more
Rachel Beecham – I was working at a part time job before AVON and they started to want me to work more hours, which I couldn't handle as I had a child out of school at the time that I needed to look after. So I decided to look into finding a job that would fit around my life and that job turned out to be Avon.  After a couple of weeks of starting at AVON I became very ill…..read more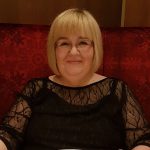 Helen Halford – I was working on the checkouts in a well-known local supermarket and unfortunately they promoted a not very nice person to a supervisor.  I basically lost every bit of confidence I had, so the doctors advised me after having 2 months on the sick to leave the job and I can honestly say it was the best thing Ive ever done in my whole life. I then started my own little cleaning business and Avon at the same time in February 2013 and both businesses started to grow very nicely. Four years later I have all my confidence back and am as proud as anything to say I have been a Avon sales leader since January 2017 and have 40 people in my team and plan on keeping it growing and over 100 customers that purchase Avon from me. The cleaning business is slowly starting to fold as my love and passion for my Avon career grows by the day it was certainly the best thing I ever did joining Avon.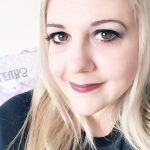 Heather Conway – I joined Avon in 2007 when my son was a baby and absolutely LOVED it!! Unfortunately due to health reasons I had to give it up, but I didn't want to.  Almost 10 years later I was working in a full time job I didn't much like. I'd met a new friend who was an Avon rep. I ordered from her a few times, she knew I used to do Avon and very much enjoyed it so she suggested I start again, even if it's just selling to friends and family.  I took the plunge and found a post on Facebook offering an amazing incentive for new reps. I thought surely it can't be true, they wouldn't give away that amount of stock… would they?  Read more……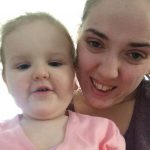 Danie Morris – I love Avon. It was a spur of the moment thing last year when I thought 'I'm going to give Avon a go'. I never expected that I'd be enjoying it as much as I am doing today. Not only has it introduced me to an amazing skin care range which has given me a confidence boost as far as my looks are concerned, it has also helped my social anxiety no end. This time last year, I couldn't have imagined going to a strangers house and making conversation. But now I look forward to meeting new people, and delivery day is my opportunity to prove to myself that I can be strong. I almost gave up on everything in September when my relationship ended, but, along side my kids, Avon kept me going and gave me something to focus on. I've just submitted my best order since Christmas, and again, it's given me that boost to keep going. So really, I just want to say thank you to Avon for this great opportunity