AVON Representatives – What's in it for me?
With unlimited earnings and exciting incentives, this could be your dream job! You choose your hours as an Avon Representative and work from the comfort of your own home.
If you love beauty, the latest fashion trends and the idea of earning
some extra money, then becoming an Avon Representative is just right for you. It's the perfect way to help you pay for that dream holiday or new kitchen. To give you an idea, you can earn £1 for every £4 you sell, based on our recommended brochure prices – that's £75 you'll earn for an order of £300 sold to your customers. Join the company with over 6 million Representatives worldwide who are using Avon's simple, proven process for financial and personal success.
MakeUpInBusiness Sales Leader Rachel Beecham – I was working at a part time job before AVON and they started to want me to work more hours, which I couldn't handle as I had a child out of school….read more
Kit start your Avon business with a choice of two fabulous kits to get you started.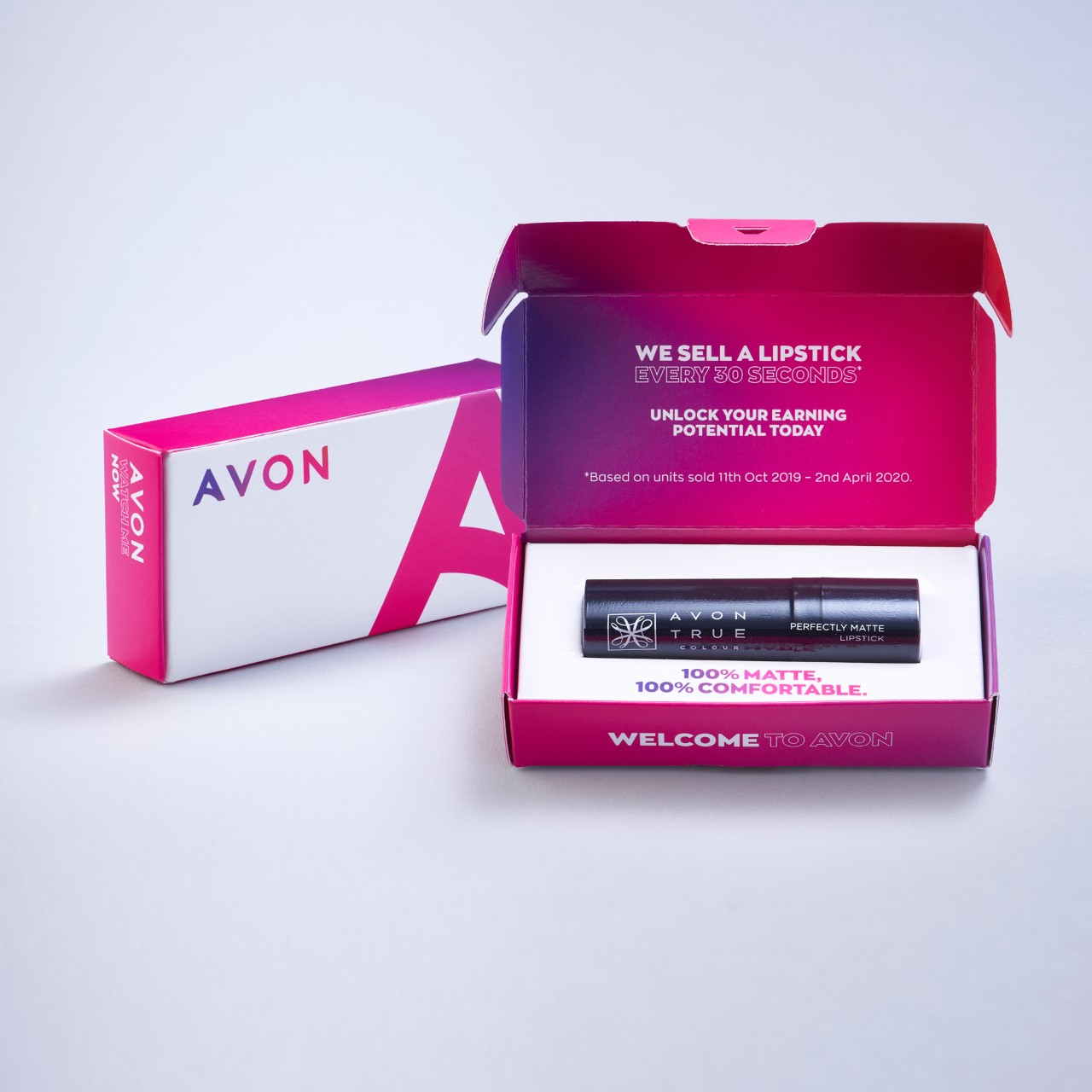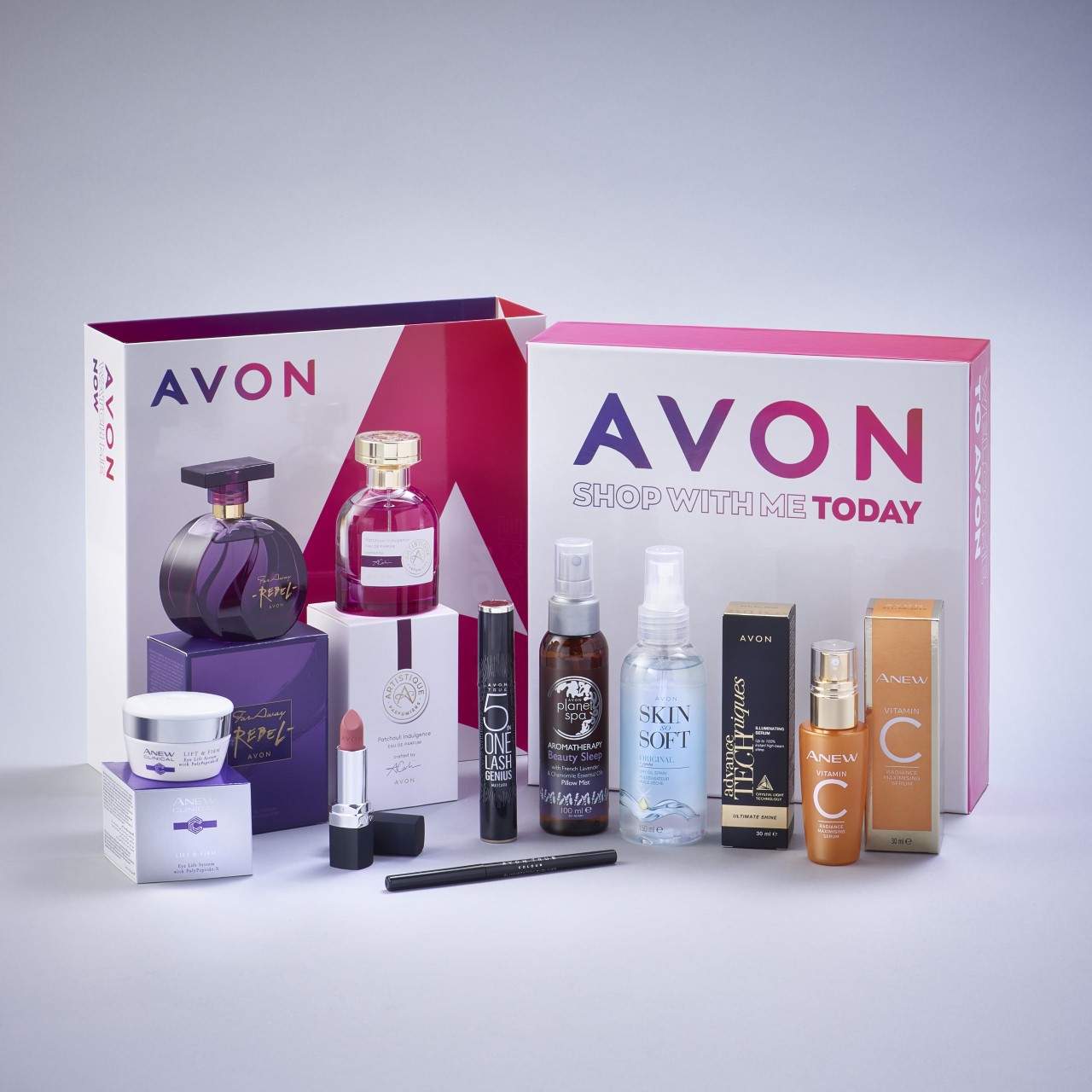 Find out more about the starter kits here
As an AVON representative you have three ways to sell –
Avon Brochure –
Simply show the brochures to friends, family, work colleagues or canvass your local area.
Collect your orders and submit them  through to AVON online or via the phone.
You receive the goods with no payment up front and deliver them to your customers.
Collect in your money and pay yourself and AVON.
Avon Online Store –
Avon Online Brochure – 
Advertise and share your online brochure link, the instant brochure is designed to be sent via Whatsapp or Messenger.
Customers can shop online with you 24/7.
Customers have the option to receive their goods by courier, collect from a parcel shop or have delivery from yourself.
Example online brochure – https://online.shopwithmyrep.co.uk/avon/makeupinbusiness
MakeUpInBusiness Sales Leader – My name is Cathy, I am coming up to my 1st year with Avon. I have a full time job & 2 kids who always want to do or buy things. This is why I joined Avon, so I could afford to treat them every now and then instead of saying we can't afford it. I've built my customers up to nearly 60 regulars & also became a Sales leader to build & support my own team. It's not just extra cash, I've received free products as rewards and there are some fabulous incentives to aim for, this year it's a trip to Mauritius!  Join Cathy at – Bit.ly/CathysReps
Social Media Marketing Training –
If selling online is how you want to run your business then you've contacted the right Avon Sales Leader team!  We have a Facebook group dedicated to training team members to sell Avon online through social media and regular online training sessions.
Be your own boss –

The sky's the limit when you create your own business as an Independent Representative or as an Independent  Sales Leader. As a Sales Leader you can manage a team of Representatives and earn commission on their sales. When you work for others, they determine your salary, your hours, and often, your career path. When you run your own business with Avon, there's no limit to your financial and personal success!  Join today!
Avon Kickstart
New Representatives join Avon Rewards Kick Start for their first three months, with some brilliant benefits.
Here's what's you can look forward to:
Four discount opportunities (discount will be applied by campaign):
Up to 30% discount on orders
Two free deliveries every campaign
Access to sample and product packs each month, dependent on sales (you won't have to wait until the end of your first three months)
Get the cost of the welcome kit back if your sales hit a target level
Avon Rewards
Upon completing Kickstart you will move onto our quarterly program  – Avon Rewards.
Benefit from;
Earn points to spend in the Rewards Hub,
Up to 32% discount that's fixed for the quarter
Multiple free deliveries
Sample and product packs, dependant on sales.
Recognition for achieving sales growth.
Dedicated training.
As an Avon representative there are many perks including –
An exclusive online representative magazine called First Look
The opportunity to purchase

product packs

with huge discounts.
An unlimited earnings opportunity with Avon Advanced Leadership.
Save
Save
Save
Save
Save