Avon 'mark' – the New and Exclusive Avon Brand for Make-up Lovers
Among fresh products hitting the market in 2017 is Avon mark, Avon's expertly developed beauty and fashion boutique brand.  Developed to help young woman today make their "mark" with a host of customisable products that empower them to express their individuality, mark opens a door to endless possibilities.  The mark range allows you to create that signature style you crave and express your inner makeup artist.  Perfect for creating that selfie ready look, mark is designed for makeup lovers.
Avon mark Gel Nail Enamel
As the leader in women's beauty products, no one knows better than Avon about the demands on women today.  The first mark product to launch is the gel nail polish.  Designed to meet a high-powered lifestyle that might involve a board room one moment and zip lining the next.  No one wants to arrive at the party with nails that failed them. Women simply don't have time to repair or replace polish that doesn't hold up to their adventurous lives.  That's where great products like mark come along.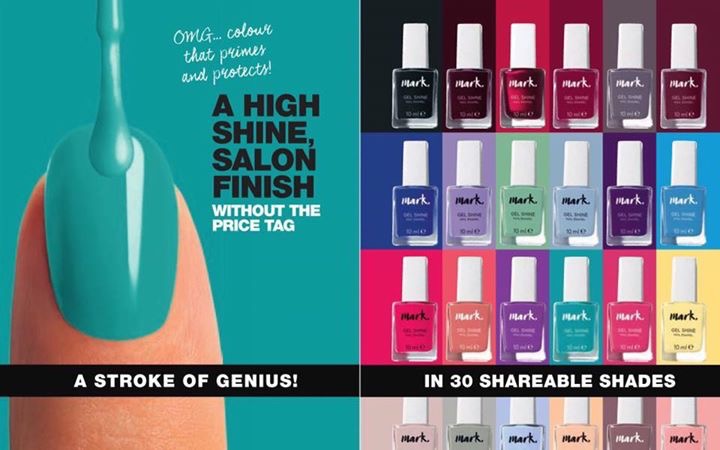 The launch of mark brand Gel Shine Nail Enamel, a ground-breaking polish exclusive to Avon Cosmetics, will only be the beginning of great things to come in the world of beauty.  Made with Avon's DuraLast Complex, a polymer blend that forms a flexible, breathable film on the nail to lock in colour and shine, this dynamic enamel will be available in 35 beautiful shades.  Four wonderful collections that include Nude-itude and In With The Bold offer an assortment of palettes designed to please any personal preference.
Make your nails the centrepiece of your wardrobe with mark brand polishes, creating a signature style that is all your own.  Guaranteed to be 5-Free (No Formaldehyde, toluene, DBP, formaldehyde resin or camphor), you'll be the talk to everything from the office water cooler to late night parties in the big city.  You just can't beat gel nail effects without sitting under the UV lamp.  Well formulated and packaged, these products are some of the best on the market today.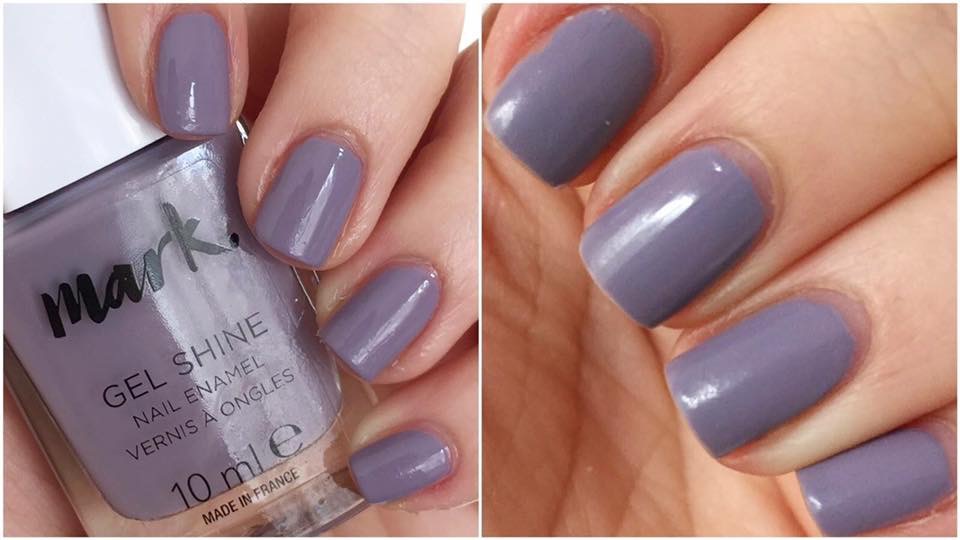 Gel Shine Nail Enamel delivers the same enviable shine and pigment of a gel, with the ease of a regular polish. Formulated with nourishing omega, safflower and avocado oils, the formula is also gentle on nails.  Additional shine can be achieved with mark's Lasting Finish Top Coat, a vinyl top coat, offering chip free durability in addition to glamourous nails.  Not only will your nails look fabulous in whatever colour you choose, but they will stand up to your hectic life.
Who is an Avon mark Customer?
So, are you a mark customer?  Well if you think make-up is your must-have accessory and love to experiment with new looks, following online trends and magazine reviews then, yes, this range is for you.  Perfect to recreate the looks on social media and enables you to always be selfie ready!
Starting with the mark gel nail launch in brochure 7, Avon are rolling out a myriad of products in the mark range.  I've been lucky enough to have a sneak preview and have got my eye on the 'Glow On' face illuminator launching in brochure 9.
It's an amazing three in one illuminating primer and highlighter
Use it alone for a naturally dewy look
Under makeup for a literally perfect base
Apply over make-up to carve out cheekbones with light reflecting luminosity.
Definitely one to watch out for!
Why not be bold and make your "mark" on the world?
To buy Avon Online please visit – https://www.avon.uk.com/store/beautyonline
Shopping With Avon;
Are you Interested in Joining Avon?;
Avon Tips For Representatives;
To join Avon Online please visit – https://makeupinbusiness.co.uk/join-avon
To buy Avon Online please visit – https://www.avon.uk.com/store/beautyonline
Zoe Davies – Avon Independent Executive Sales Leader