Avons latest collaboration is with Tabitha Webb – the well know British Designer.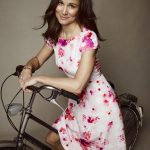 This exclusive designer collection features a gorgeous handbag and coordinating weekender, Avon and Tabitha Webb is the first ever luxury British designer collaboration.  Featuring classic designs that handbag lovers and label-junkies will adore.  These gorgeous bags are totally practical, designed to be used and loved – from the soft textured leather effect to the premium hardware details they ooze luxury.  A long list of celebrities including Amanda Holden, Christine Bleakley and Pippa Middleton have worn Tabitha Webb designs, if they are good enough for them then………
Instyle says….."Tabitha webb is the go-to dress designer for celebrities who want the best-fitting most beautiful frocks on the block. Her eponymous luxury label specialises in timeless English elegance and signature fabrics and prints."
Introducing the designer handbag from Tabitha Webb – exclusive to Avon.
luxurious engraved tag and embossed branded details.
premium grained leather effect.
three internal compartments.
adjustable shoulder strap.
protective metal feet.
stunning contrast lining.
oxblood red.
pu with polyester lining
approx 33cm x 25cm x 13cm
RRP £80 – launching at just £35 in brochure 12 2016
Avon caught up with Tabitha for her thoughts on designing…..
Q – You're known for your timeless designs and feminine prints and patterns.  What inspires you when it comes to designing?
A – I love bright colours (like the linings of these bags!) and I love repeat prints, especially birds and florals.
Q – Are there any particular trends coming up that you've got your eye on?
A – I'm such a gut-feeling kind of person, I never really follow trends!  I've done rainbows this season, which happen to be everywhere, but it was an accident! For me, it's all about flattering a woman and making her feel good, that's most important.
Introducing the Weekender bag from Tabitha Webb – exclusive to Avon.
branded tag and metal rivets.
premium grained leather effect.
protective metal feet.
hand painted edges.
beautiful contrast lining.
detachable, adjustable shoulder strap.
pu with polyester lining
oxblood red.
53cm x 38cm x 22cm.
RRP £90 – launching at just £40 in brochure 12 2016
Tabitha Webb – "I'm so thrilled to be working with Avon on this exclusive 130th year collection! I have really fond memories of Avon growing up.  It's such a globally recognised, amazing business and I love that it's all about empowering women."
Keep an eye out for the rest of Tabitha Webb's exclusive collection – coming in brochure 14 2016.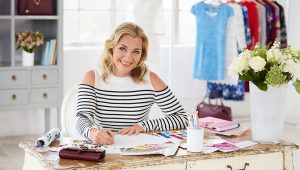 If you are not already a representative and would like more information on selling Avon Online please visit https://makeupinbusiness.co.uk/avon-faqs/ and download our FREE 30 FAQ's about joining Avon.
To join Avon Online please visit – https://makeupinbusiness.co.uk/join-avon
To buy Avon Online please visit – https://www.avon.uk.com/store/beautyonline
Zoe Davies – Avon Independent Executive Sales Leader