Avon Magix Compact Smoothing Primer – instant airbrushed perfection!!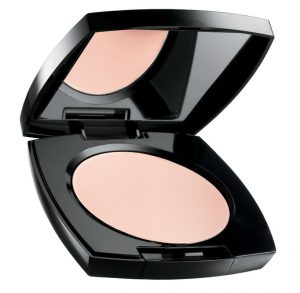 Avon Magix Compact Smoothing Primer – this innovative product from Avon provides coverage for all skin tones with just one shade – to provide instant airbrushed perfection.  Imperfections are smoothed for a flawless, photo ready finish.
The secret to a flawless finish is to target the three key problems;
hide pores to create the look of new skin.
blur lines by instantly softening and smoothing.
banish shine with an oil free formula for a flawless, matte finish.
Avon Magix primer targets all these key problem areas – no need for Instagram filters with this product!
This versatile primer can be used three ways;
before makeup to perfectly prime your skin.
alone for a perfected look – even without makeup.
on the go for instant, airbrushed touch ups.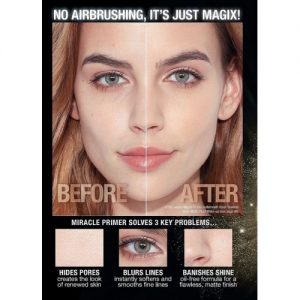 So what is it? – A colourless perfecting primer that transforms the look of skin.
Who is it for? – Every woman! All skin shades, types and ages!
How is it used? – Pat over skin with fingertips, before foundation in the morning, or during the day to stop shine.
My view – this is fab!  I've used the magix range regularly as I love the way it stops shine and smooths pores. The compact is such a great way to package this primer and makes application so easy.  Although I do prefer to use a makeup sponge rather than the recommended finger technique.  Would definitely recommend you try Avon Magix Compact Smoothing Primer…you wont be disappointed!!
Buy Avon online – https://www.avon.uk.com/store/beautyonline
Join Avon – https://www.makeupinbusiness.co.uk/join-avon
Zoe Davies – Avon Independent Executive Sales Leader