Avon and Everywoman know women.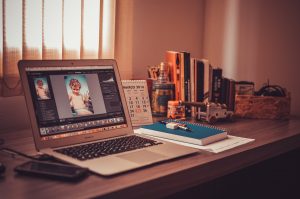 They know and understand the challenges faced when setting up an Avon home business. Challenges such as self confidence and self belief, recognising your strengths and weaknesses and best using your time.Many women juggle everyday life, home, kids and everything else in between and have the ability and the power to set up that business they so desire but need that bit of support to get started. Avon discovered that, in a survey that they commissioned, 45% of the women asked had looked into starting a business but stopped before they even started due to very relatable reasons, such as not having:
A good business idea – 23%
Start-up finance – 25%
Confidence in their abilities and skills – 13%
The confidence to do it without help – 10%
The belief that they have the experience or qualifications – 6%
This is where Avon, our much loved cosmetics brand and Everywoman come in;
I was lucky enough to be used as a case study in the guide and enjoyed sharing my story. Like many women, I turned to Avon so that I could work flexible hours whilst raising my family. When my husband's Valeting business nearly closed down, we were left in a financial crisis, I saw the opportunity to grow my Avon business. It was hard to see a positive in the midst of a negative situation! Now, I head up a team of over 500 representatives, working 50 hours a week and I never miss those key moments in my families lives "I'd never run a business before, but used the skills I already had from everyday life and applied them to the business. Being a mum has given me the skills to care, prioritise and multi-task. Also, previous jobs had taught me to be organised."
Running an Avon Home Business booklet;
Avon and Everywoman Network have produced a booklet, a step by step guide on how to start up and how to overcome those doubts that are holding you back. Easy to follow, not patronising and full of advice, the work book entitled "How To Overcome Challenges and Succeed When Setting Up A Business From Home" is a fantastic guide set in 3 chapters:
Self Awareness
Self Confidence
Self Management
Each chapter full of information and tasks to help all doubts and questions that you may have. Clear, concise and brilliantly laid out, it is a fantastic guide to help you take that leap into your dream of running your own Avon Home Business.
As quoted in the guide – "Sometimes, you just have to take that leap and trust in yourself and the skills you don't know you already have. I can now give my children everything they want, and I've massively gained in confidence. I run a successful, flexible business around my family and feel completely empowered in myself and the ability to make others feel the same."
Download the Everywoman and Avon guide on 'how to overcome challenges and succeed when setting up a business from home' here Avon and Everywoman Workbook guide
If you are not already a representative and would like more information on selling Avon Online please visit https://makeupinbusiness.co.uk/avon-faqs/ and download our FREE 30 FAQ's about joining Avon.
To join Avon Online please visit – https://makeupinbusiness.co.uk/join-avon
To buy Avon Online please visit – https://www.avon.uk.com/store/beautyonline
Zoe Davies – Avon Independent Executive Sales Leader
Shopping With Avon;
Are you Interested in Joining Avon?;
Avon Tips For Representatives;