Avon Presidents Club 2019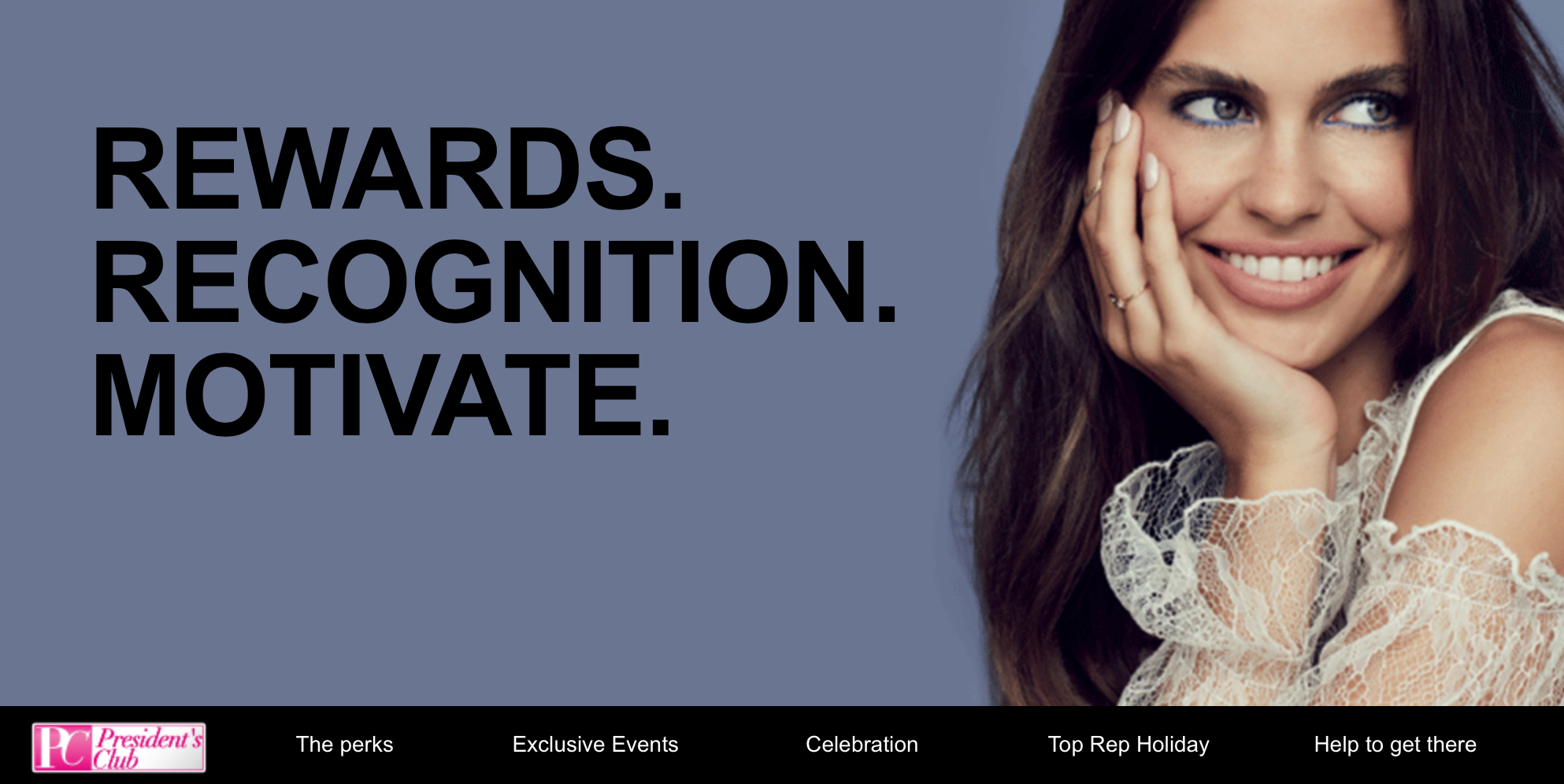 Getting into Avon Presidents Club 2019 is a great achievement for representatives, President Club encompasses the top 7% of representatives in the country. Members benefit from extra rewards which grow as you progress through the levels.
Sales can be tracked from the representative website, every campaign it updates and allows you to see what you need to sell on average every campaign to achieve. Presidents Club runs from campaign three 2019 to campaign two 2020.
The first level is Bronze, with sales needed of £6,700. Benefits include;
NEW Exclusive Quarterly Instant Brochure
NEW Lanyard
NEW Membership cards
NEW Downloadable certificates
Unlimited free delivery
Discounted brochures
Recognition event
Birthday gift
Access to a dedicated phone line
Exclusive offers in First Look
Avon Rewards by Love2Shop card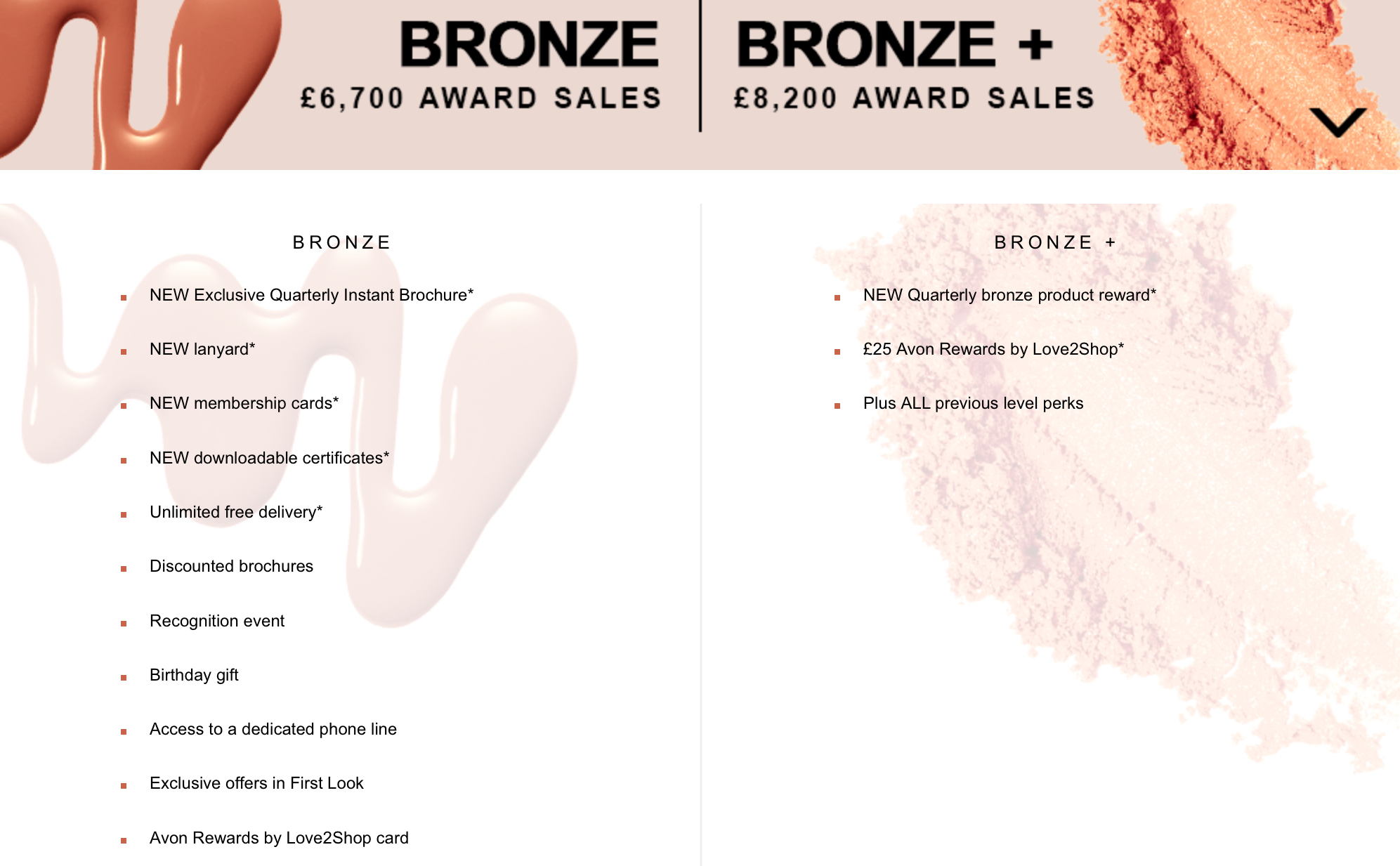 With an increase in just £1,500 to £8,200 the next level is Bronze Plus and extra benefits are;
£25 Avon rewards by Love2shop
NEW Quarterly bronze product rewards
Plus all the previous level benefits
Silver PC level is sales of £11,300 over the year. Benefits include;
Personalised brochure labels
Quarterly product pack
An additional £50 Avon rewards by Love2shop
Access to a dedicated Freephone number
Plus all previous level benefits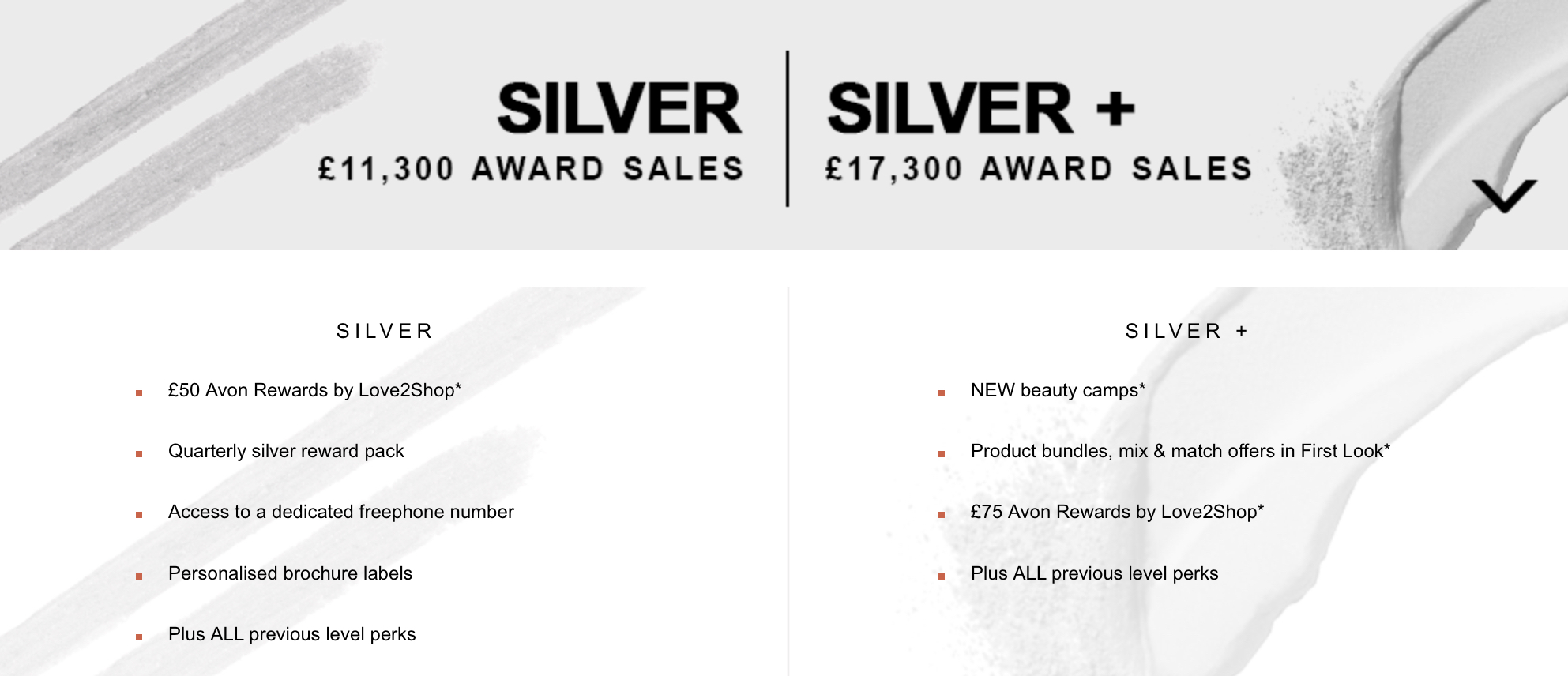 Silver Plus level is sales of £17,300 and extra benefits are;
An additional £75 Avon rewards by Love2shop
NEW Beauty camps
Product bundles, mix and match offers in First Look
Plus all previous level benefits
Gold Presidents Club level is a massive achievement! With sales needed of £27,400. Benefits included
Personalised recognition card from our Group Vice President, Matthieu Comard
An additional £150 Avon rewards by Love2shop
Quarterly gold reward pack
Plus all silver benefits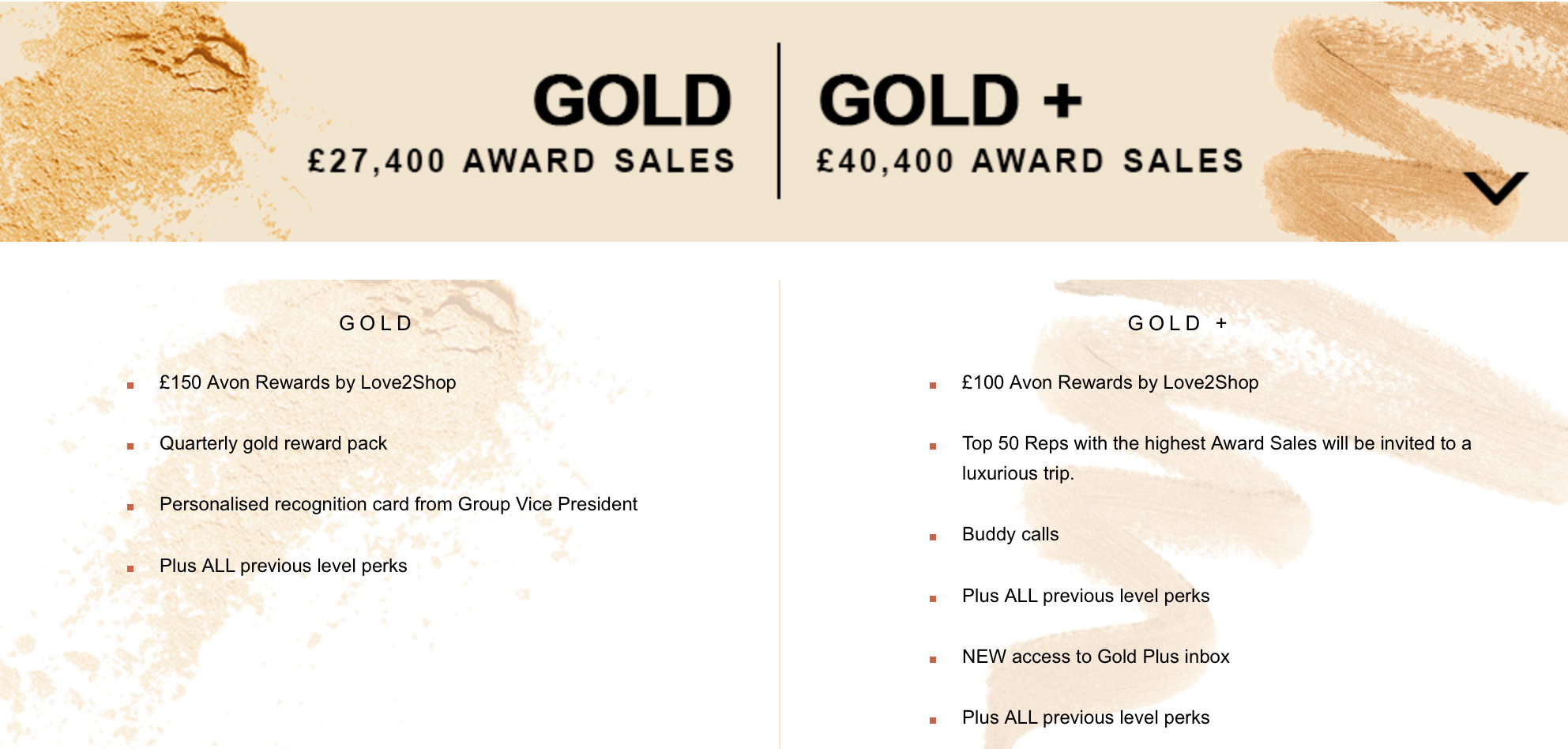 Gold Plus level is sales of £40,400 and extra benefits are;
Top 50 reps with the highest award sales will be invited on a luxurious trip
Additional £100 Avon rewards by Love2shop
Buddy calls
NEW access to Gold plus inbox
Plus all previous level benefits.
NEW Diamond level is sales of £100,000
The exclusive diamond level is in celebration of 60 years of Avon and achievers will be able to select their own diamond jewellery.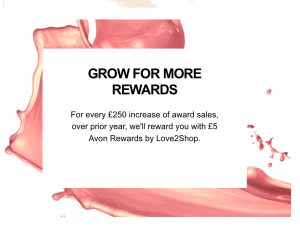 With year on year growth representatives can also qualify as Elite with additional Love2shop vouchers.
Recognition Events and Incentives;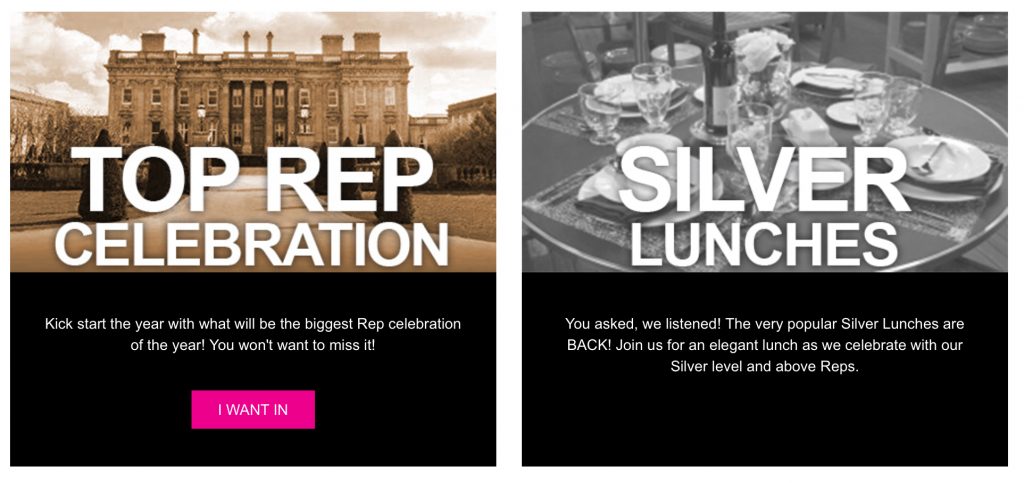 The Top Representative trip rewards the top fifty representatives with an exclusive holiday. Previous destinations include Sorrento 2014, Mykonos 2015, New York 2016, Seville 2017!
For full terms and conditions visit the Avon website.
If you are not already a representative and would like more information on selling Avon Online please visit https://makeupinbusiness.co.uk/avon-faqs/ and download our FREE 30 FAQ's about joining Avon.
To join Avon Online please visit – https://makeupinbusiness.co.uk/join-avon
To buy Avon Online please visit – https://www.avon.uk.com/store/beautyonline
Zoe Davies – Avon Independent Executive Sales Leader
Shopping With Avon;
Are you Interested in Joining Avon?;
Avon Tips For Representatives;