Well Avon have just outdone themselves with their new Avon Matte lipstick!  Initially I was a little reluctant to try this exciting new product due to being prone to dry lips, my normal choice is a sticky lip gloss to moisturise them.  I couldn't resist though….
So what's the verdict????  Just perfect!!  Intense, rich, vibrant colour that goes on smoothly without the dreaded drying out I was anticipating, the rich formula keeps the lips hydrated without drying.  Formulated with renewable pignments ensures that the colour of the lipstick is the same as what you'll see on your lips! Definitely a 10 out of 10 for this one 🙂
The best bit is – there are 10 fantastic shades, so something for everyone and the price….well what can I say….fantastic value…..just £5.50 in brochure five 2016 and if you buy two of Avon matte lipstick you get a FREE gift worth £18.50!!!  If you want a sneaky preview visit www.cosmeticstoreuk.co.uk
Usage advice; for a perfect finish, use Avon glimmersticks lip liner in a complementary shade to line your lips, apply the Avon matte lipstick with an angled lip brush or direct from the tube, blot, reapply.  Personally I always stick with the rule of heavy eye makeup with a lighter lipstick, whilst light eye makeup complements darker and red lipsticks.
#moremattethanmac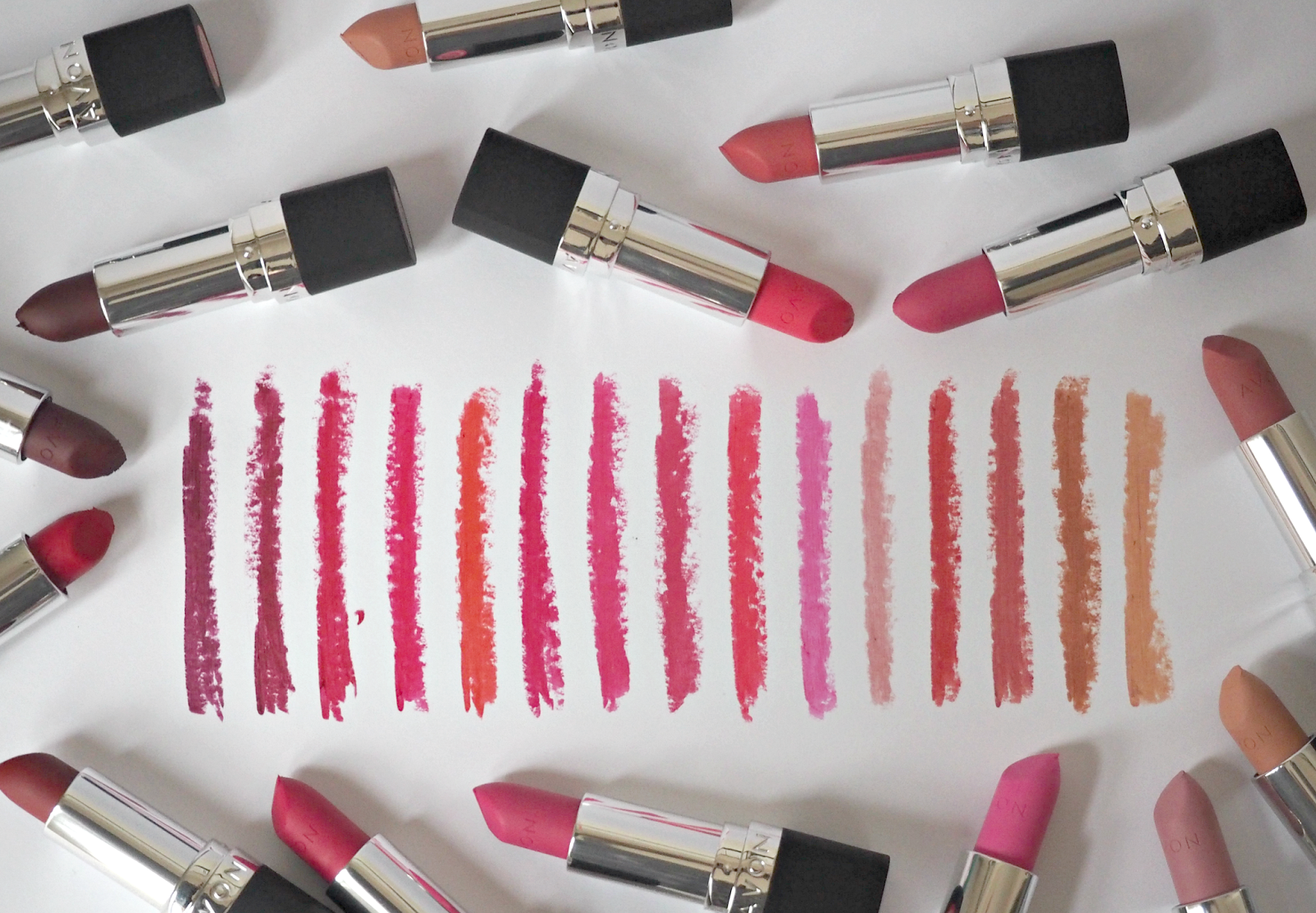 If you would like more information on selling Avon Online please visit https://makeupinbusiness.co.uk/avon-faqs/ and download our FREE 30 FAQ's about joining Avon.
To join Avon Online please visit – https://makeupinbusiness.co.uk/join-avon
To buy Avon Online please visit – https://www.avon.uk.com/store/beautyonline
Zoe Davies – Avon Independent Executive Sales Leader
Shopping With Avon;
Are you Interested in Joining Avon?;
Avon Tips For Representatives;