[urlpreviewbox url="https://www.avon.uk.com/beauty-service/latest-offers/c04-miracle-densifier/1824792/latest-offers/?exm=share-social-twitter&attach=16604564″/]
NEW – Avon Advance Techniques Densifier Collection
Now you can have it all with Avon Advance Techniques Densifier Collection – volume, thickness and touchable softness.
I have fine hair and am always looking for a product to get that bit of boost.  Thank you Avon!!  This is perfect to get that bit of volume simply by applying a few pumps of product and blowdrying, how simple.
The collection has a conditioner, shampoo, bodifying leave-in treatment and massaging brush.
The densifier bodifying lotion can be used two ways;
Add body at the root by massaging the lotion into your scalp to awaken follicles.  The scalp massaging tool is perfect for this application, soothing the scalp as you apply. This can then be left in or washed out.
Boost thickness through the lengths by applying two to three pumps through the lengths of the hair before blow-drying.  The heat plumps every hair for instant thickness.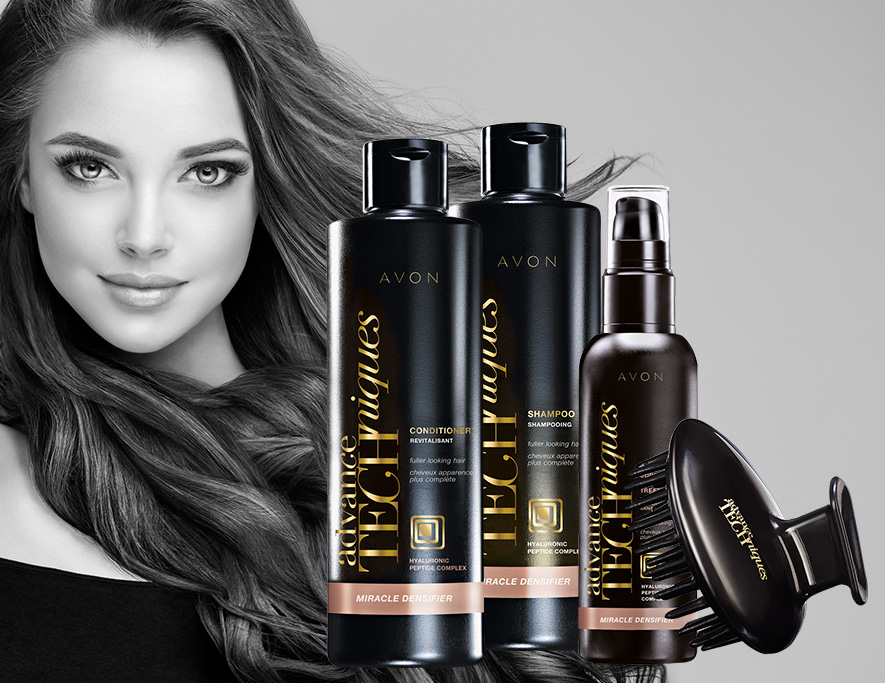 Shopping With Avon;
Are you Interested in Joining Avon?;
Avon Tips For Representatives;
To join Avon Online please visit – https://makeupinbusiness.co.uk/join-avon
To buy Avon Online please visit – https://www.avon.uk.com/store/beautyonline
Zoe Davies – Avon Independent Executive Sales Leader