Following on from my previous blog post 25 Tips for Success in Avon Advanced Leadership these are the remaining top tips that I give to my sales leaders.
I've been with Avon myself for eleven years as a Representative and with Avon Advanced Leadership – I can honestly say that I love working for myself and with Avon.  I hope that these hints and tips are useful for getting started with a home based Avon business and making it a success. If you are interested in finding out more or in joining our award-winning team simply click here.
Do not pass rumours upline or downline. Stop all rumours by going straight to the source and finding out the facts.
Listen to dvd's, podcasts, read books, and watch YouTube videos made by network marketing superstars. It.s always necessary to be improving your skills.
Subscribe to network marketing magazines and online sites. While the information may not be as detailed as that in a book, magazines and online sites can offer valuable ideas and information.
Expand your organization nationwide. Think big, act big, and pretty soon, your income will be big.
Tell others, especially prospects, what they are interested in hearing, not what you think they should know. What you may think is the best aspect of a commission plan may not be what the prospect is looking for.
Spend money on things that will make you more money. Many things such as books and online/magazine subscriptions may not seem as though they will help increase your profits.  Think again!
Schedule important tasks for the time of day at which you perform your best.
Be sure to put a portion of your profits back into the business. By investing in advertising, your return could be ten times your investment.
Know that if others can do it (and we can), so can you. Most of the time there is nothing to hold you back except yourself. Let yourself go and achieve your full potential.
Be positive. Positive thoughts, words and deeds, brings the benefits that you need!
Have a lot of fun in your Avon Advanced Leadership business! This will give others another reason for joining you.
Write an outline of what you are going to say when you call a prospect. Be sure to include the key words and concepts you want to convey.
Write yourself a 30-second commercial. Include information about you, Avon, and why your opportunity is the best one available.
Sell the steak, not the sizzle. Prospects become annoyed if you add too much spice and sizzle to your presentation. Present the facts in a positive way, but don.t go overboard.
Decide today that you are going to succeed. Do whatever you need to do to succeed, and never let yourself think for one moment that you won't.
Make a plan today. Decide how much time and money you are going to invest, how many reps and how much profit you want in a certain time period. Follow your plan.
Get the right tools for your business: a printer, voice mail, three-way calling, car signs, business cards, and stationery.
Start at your own pace. If you want to start out small, start small. Grow as you want to grow, but don't put it off.
Know your product, company, and payment plan inside out. Make sure there is no question a prospect can ask you that you can't answer.
Ask your prospect what they are looking for in a business opportunity, and shape your Avon Advanced Leadership presentation to fill their individual needs.
Sort out your prospects. Spend less time with the prospect that is not as motivated as others, and spend more time shaping motivated prospects into leaders.
Network marketing does not end when the sale is made. Work with your downline. Keep in mind that their success is your success.
Keep good relations with everyone you meet. A distributor in another company may be no good to you now, but who knows where he/she may be in the future.
Go for it! Do it now!
Don't let anything stand in your way. You can be anything you want to be if you do your best to get there!
Avon and Everywoman have produced a great guide about working from home – click here for details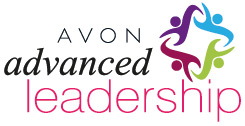 To join Avon Online please visit – https://makeupinbusiness.co.uk/join-avon
To buy Avon Online please visit – https://www.avon.uk.com/store/beautyonline
Zoe Davies – Avon Independent Executive Sales Leader
Shopping With Avon;
Are you Interested in Joining Avon?;
Avon Tips For Representatives;