Today is the day you discover your perfect red with Avon True Colour Perfect Reds Lipstick.
A new survey has revealed the top red lipstick wearing icons of all time are Marilyn Monroe, Dita Von Teese, Elizabeth Taylor, Gwen Stefani and Rita Ora.

The research by makeup brand Avon also showed that the colour red gave women the biggest confidence boost over any other beauty product but less than one in ten regularly wore it.
So, if you fancy giving the classic red lip look a go you'll be happy to hear the new Avon True Colour Perfect Reds Collection has a shade to suit everyone.  Which ever one you choose you'll get rich, hydrating colour, a comfortable formula that lasts all day, infused with shea butter and vitamin E you'll have lips that feel smooth, soft and moisturised.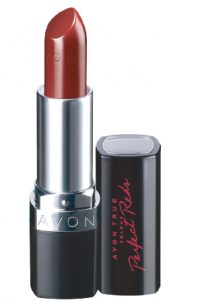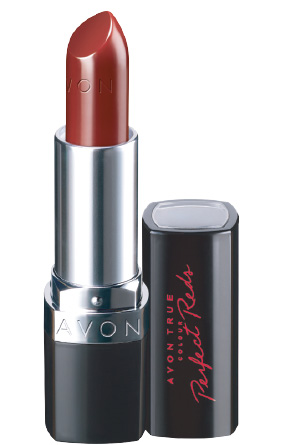 Launching this month [September 2016] you can choose from seven shades;
Red 2000
Cherry Jubilee
Lava Love
Scarlet Siren
Berry Berry Nice
Perfect Red
Poppy Love
and don't forget your lip liner in Red Brick or True Red – a lovely glide on, tug-free formaula which stops lipstick from feathering, looks freshly applied for hours and has a smudge proof colour.
Avon have been researching True Colour Technology for many year.
It was first showcased by the company in 2013.  Avon's world wide quest to create this True Colour Technology lead to the understanding that pigments, no matter how vivid and bold are obscured by an opaque base.
Conventional powders used in lipsticks dulls the lipstick colour so the development team at Avon developed an entirely new base which is opaque. The lipsticks have been developed to stay true on every skin tone and in fact ensures that the colour you see is the colour you get. The colour stays true with self-renewing pigments for vibrancy that looks sensational.
Celebrity makeup artist Liz Pugh endorses the product and said: "this new range allows me to easily pick the perfect shade for every client, regardless of their complexion, and it means all women can wear red lip-stick with confidence."
Shades in the True Colour range are matched to client's hair and skin colour.  So here's a guide to which lipstick you should consider:
Blonde hair, fair skin               Berry & Berry Nice
Brown hair, fair skin                Scarlet & Siren shades
Brown hair, olive skin              Perfect Red & Cherry Jubilee
Dark hair, dark skin                 Poppy Love & Scarlet
In the True Colour range pigments are wrapped in a sphere of shea butter which helps the lipstick to go on smoothly revealing a rich, hydration colour that will not fade. Each lipstick also contains Sunflower seed oil and Omega 3 to help condition and moisturise lips.
Hanna Lilly, Avon UK Colour Manager said: "These lipsticks take only 5 seconds to apply but provide limitless confidence".
If you are going out after work and need to brighten up your makeup, want to make a statement or dress up a casual look, red lipstick is the beauty staple to go for to instantly update your look. Red lips will never go out of style.
Avon's research showed that women in the UK love to wear red lipstick makes them feel sexy, dressed up and confident but aren't sure which shade suits them.
True Colour Perfect Reds Lipstick SPF15: £7.50, launching September 29, 2016
To join Avon Online please visit – https://makeupinbusiness.co.uk/join-avon
To buy Avon Online please visit – https://www.avon.uk.com/store/beautyonline
Zoe Davies – Avon Independent Executive Sales Leader
Shopping With Avon;
Are you Interested in Joining Avon?;
Avon Tips For Representatives;
Save