AVON Breast Cancer Crusade – Taking the fight against breast cancer from the doorstep to across the world.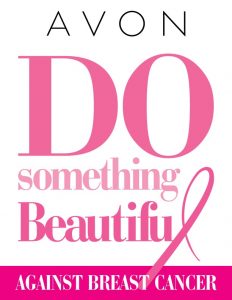 WHEN you think of Avon you think of the people who are there to meet all your cosmetic and body care needs – but there is so much more to our company with the Avon Breast Cancer Crusade.
We all want to do a little more, and our families and many of our loyal clients have faced some extreme challenges. One of these challenges is cancer, and many women are battling breast cancer.
From 1992 the Avon Breast Cancer Crusade has been working across the world to prevent, treat and eradicate breast cancer.
So far Avon and the Avon Foundation have contributed $800m to breast cancer programmes across the world.
It is all part of the Avon family's commitment to make a difference.
Yes, we representatives are in business, but we never forget our social responsibility to the communities we work within.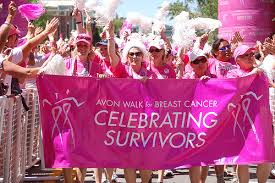 A whole series of events and fundraisers are in place, and the work that they fund is vital. The research and clinical scholarship programmes part of the Avon Foundation's drive to find new ways to treat and prevent breast cancer.
When you consider the statistics the work Avon funds is vital. In the UK 50,000 women are diagnosed with breast cancer every year. One in eight women will develop breast cancer at some point in their lifetimes.
But the picture is not as bad as it was in the past. It is estimated that five out of six women diagnosed with breast cancer in England and Wales survive for at least five years. This is a result of better treatments, more awareness and better screening programmes.
Avon is part of this global drive, which sees the Foundation bring together clinicians and researchers to share their work and make sure that the global effort continues.
These events foster innovation, share best practice in the areas of breast cancer research, prevention strategies and patient services, and emphasize the Foundation's collaborative approach to grant making
We need that work to prevent the deaths of the 1,000 women as a result of breast cancer every month in the UK.
When your Avon representative calls, remember you are part of this fight to combat breast cancer.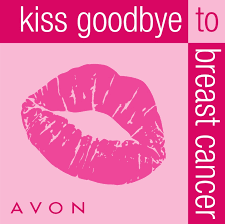 It really is a crusade. It really is something each and every representative is committed to.
Sure for many it is just a catalogue that you pick spectacularly great products from, but we all want you to know that this is an organisation that believes in and cares for our customers, their families and is part of an effort that aims to give something back through this work.
And, it is a global strategic approach. From the doorstep to a world wide effort that seeks to bring together the best brains, that aspires to change the world for women and has never relented over the last 24 years.

To join Avon Online please visit – https://makeupinbusiness.co.uk/join-avon
To buy Avon Online please visit – https://www.avon.uk.com/store/beautyonline
Zoe Davies – Avon Independent Executive Sales Leader
Shopping With Avon;
Are you Interested in Joining Avon?;
Avon Tips For Representatives;
Save
Save