Avon Campaign 11 2019 UK Brochure Online
View Avon Campaign 11 2019 UK Brochure Online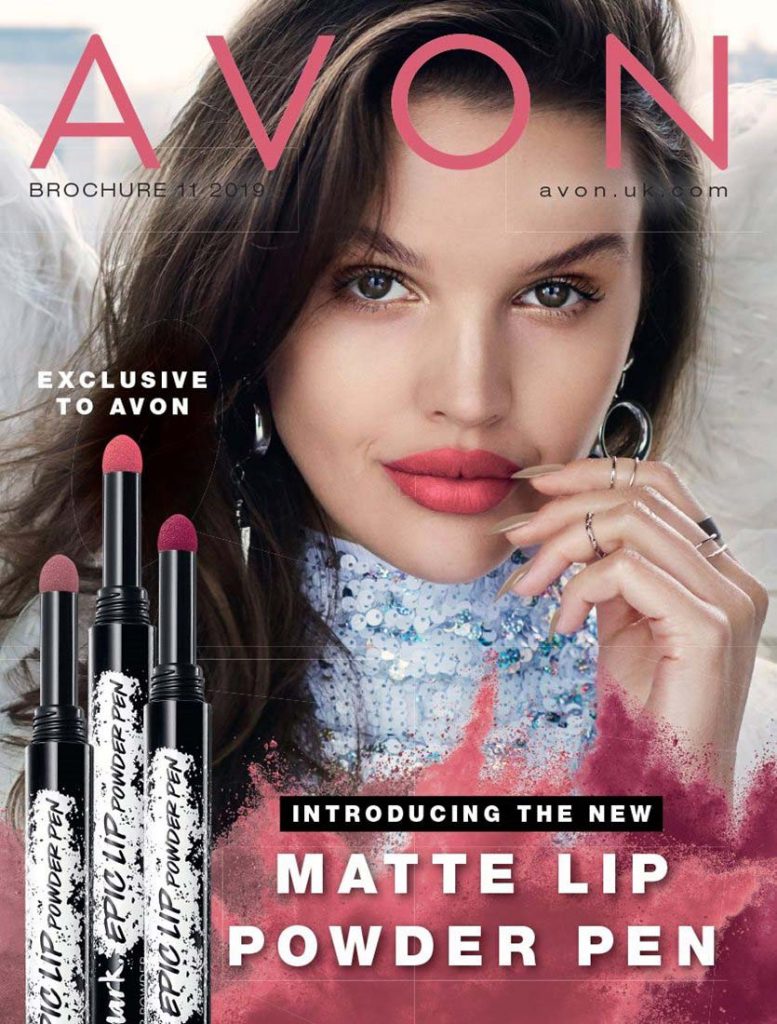 Avon Campaign 11 2019 UK Brochure Online – Avon Catalogue – For the current Avon campaign catalogue, click here
Avon Campaign 11 2019 is valid from – Friday 28th June 2019 to Thursday 18th July 2019
Highlights of Avon Brochure 11 2019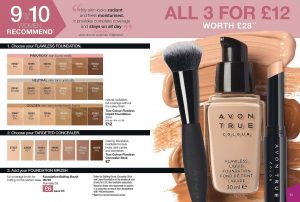 ---
Introducing our NEW Lip Powder Pen for a light as a feather, creamy, matte powder lip pen fills your lips with highly pigmented colour for a bold lip look that's as fierce as you at an introductory price of just £6.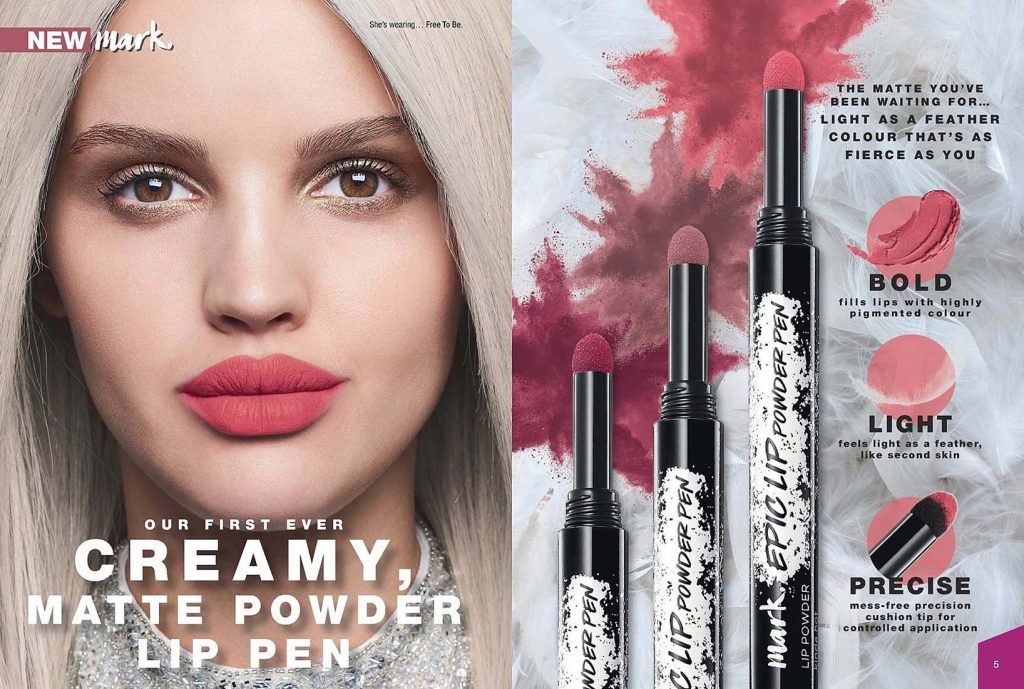 Simply dip the mess-free precision cushion tip into the pigment-packed powder for controlled application and a creamy veil of matte colour.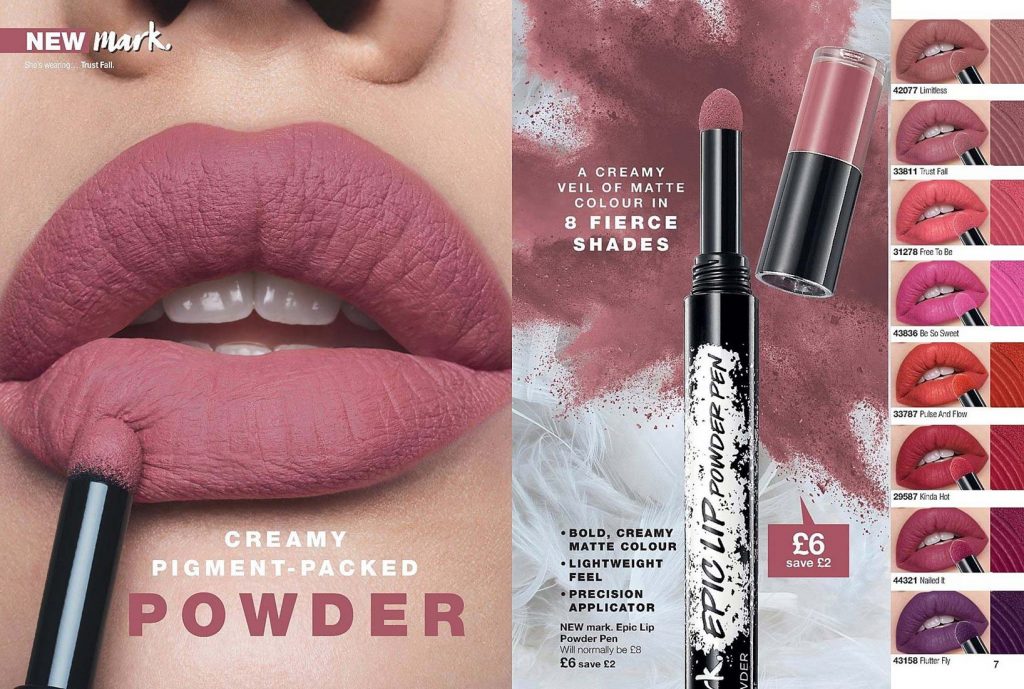 ---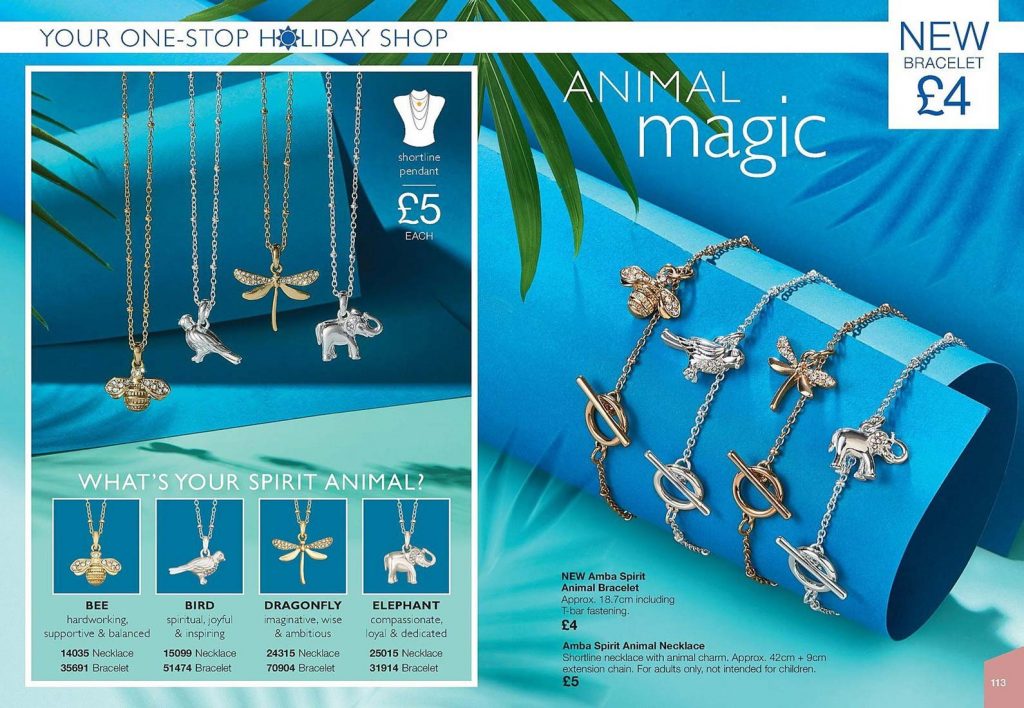 ---
Summer Lunchbox Sets – as seen in Love Island!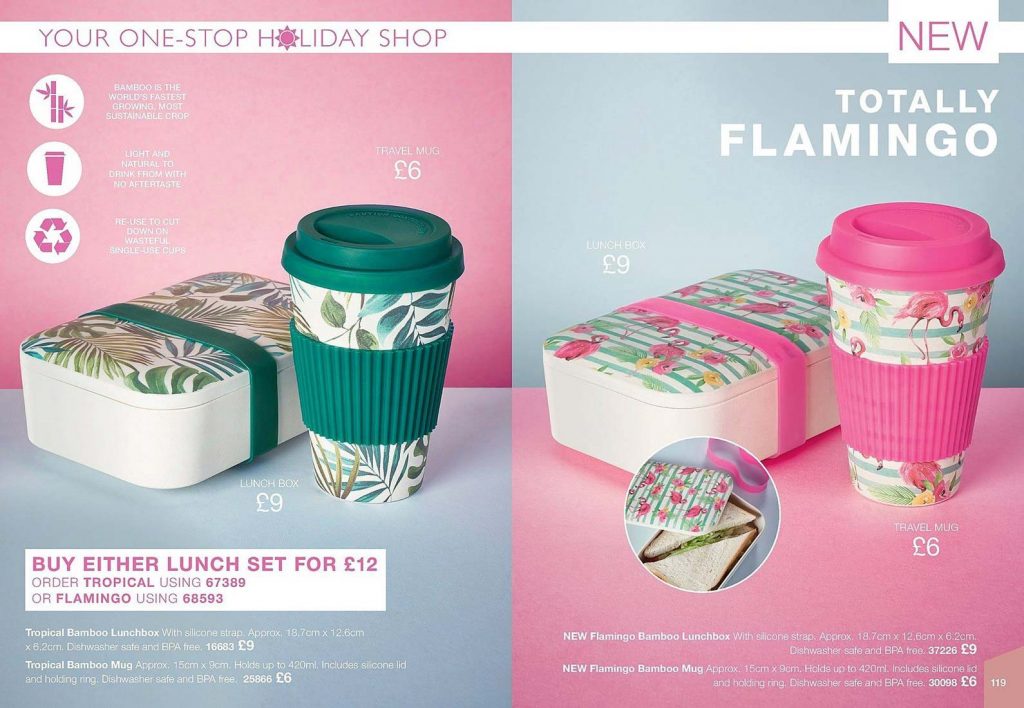 ---
Eyes with extra SPARKLE
The glide-on eyeliner for a lasting shimmer in a flash!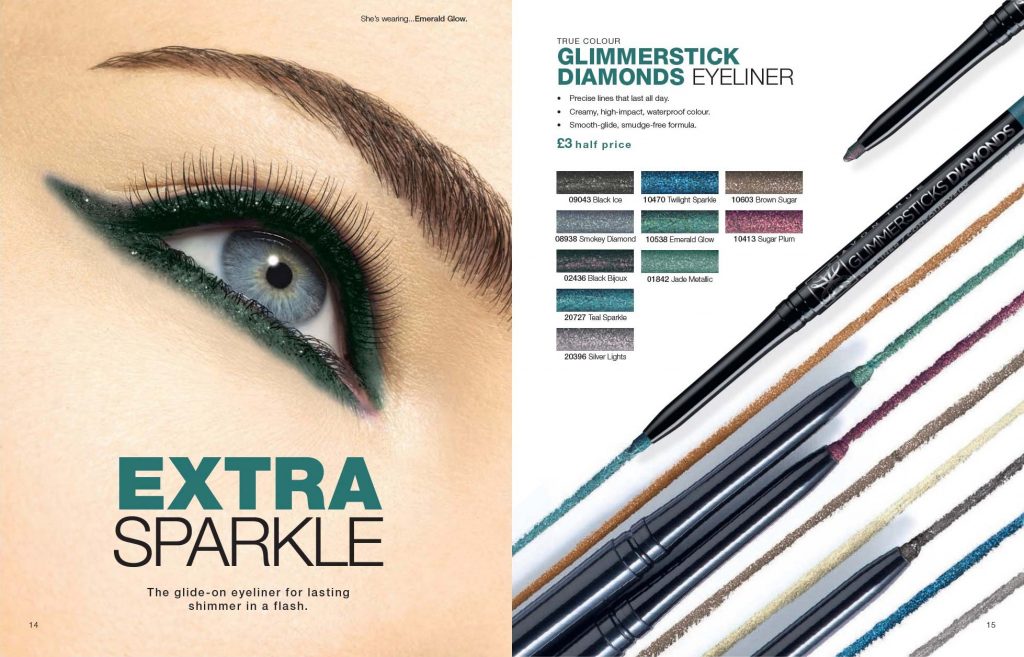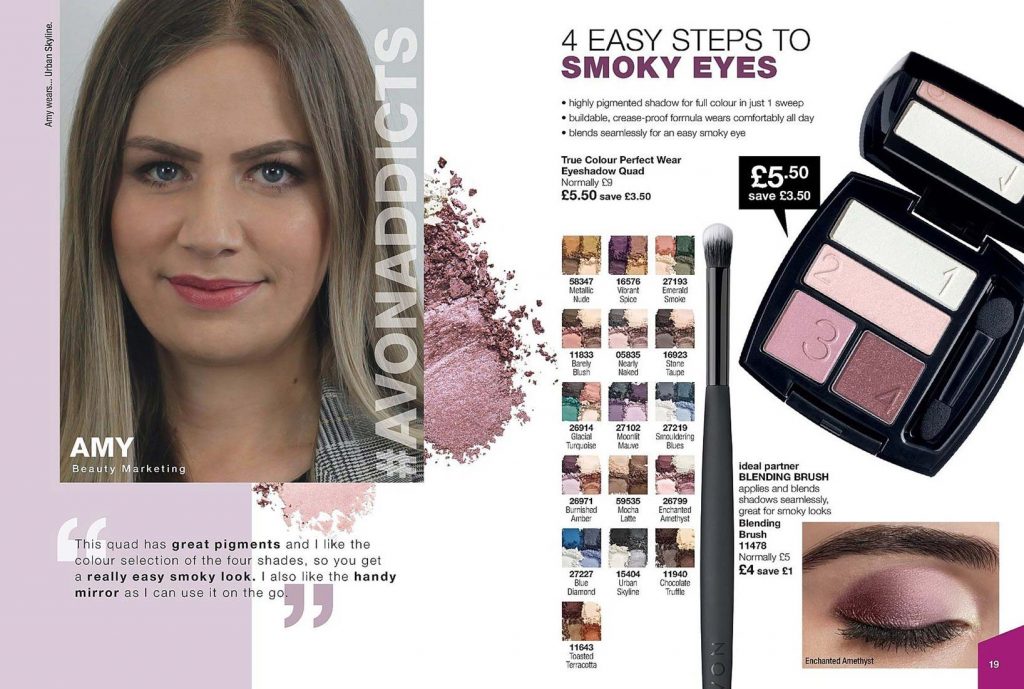 ---
View Avon Campaign 11 UK Brochure Online
Shop Avon Campaign 11 2019 UK Brochure Online
When you've finished browsing the online brochures, you can place your order quickly by clicking on the pages and adding products to your shopping basket. Please make sure the campaign brochure is still valid, last order date for Campaign 11 is Thursday 18th July 2019
Browse the online version of the Avon brochure.
You can then add all your items by clicking on the page and adding to basket or use the search function to find your products.
Checkout and choose your preferred delivery method.
Direct Courier Delivery – You can select from two options:
Standard delivery – Order delivered within 3 to 5 working days from dispatch.
Express delivery – Orders placed before 1pm (Monday to Friday excluding bank and public holidays) delivered the next working day. All orders placed after 1pm we will endeavour to dispatch within 2 working days.
Orders over £25 are free delivery.
Representative Delivery – Available in the DE7 area.
Follow MakeUpInBusiness on Facebook to keep up to date with the latest offers and new Avon products – www.facebook.com/cosmeticrepsuk
---
SMARTER BEAUTY
Anew Skin Replenishing Ritual Set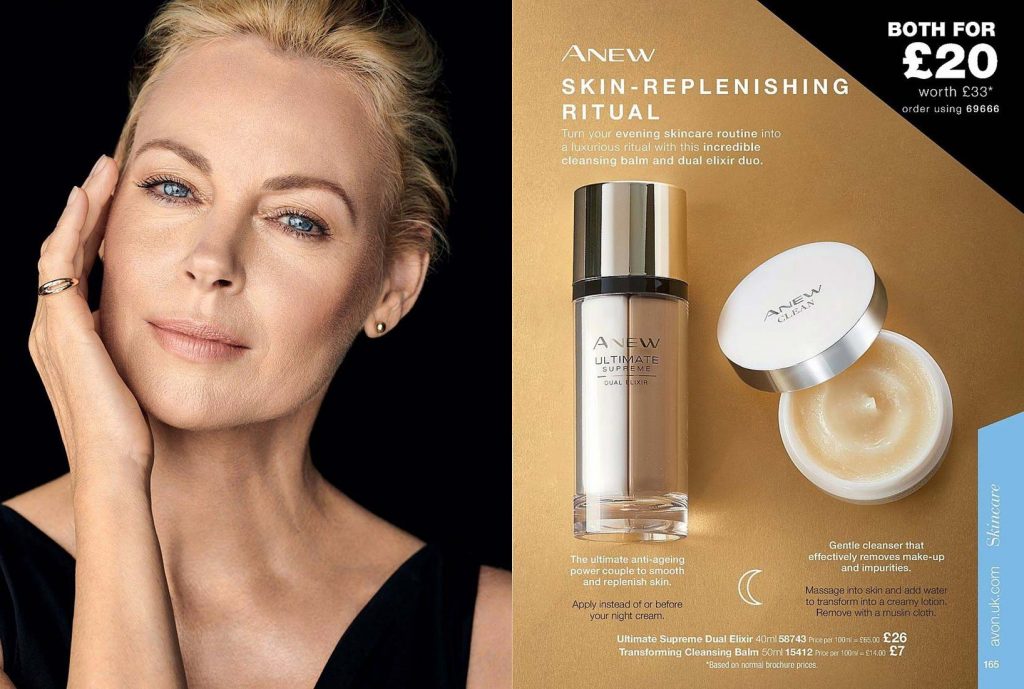 ---
Anew Reversalist Wrinkle – Fighting Set
All 3 for £26 delivered to you in a beautiful box

Anew Perfect Skin Radiance – Boosting Set
All 3 for £22 delivered to you in a beautiful box
---
AVON PERFUME STORE
Avon Eve Duet EDP – The winner of Fragrance Foundation Awards 2018's Reader's Choice for Women with ELLE UK, it beautifully brings together two perfumes that blend and adapt to create a scent that's as unique as you.
On one side you have Radiant, a vibrant melody citrus notes that adds luminosity to pink dawn water lily and sandalwood for sparkling radiance. On the other, Sensual, which delivers a concerto of pink pepper and white dusk water lily wrapped in stunning patchouli for chic sensuality.

Avon Eve Fragrance sets – starting from £10 each
Avon Eve Truth EDP set – Magnetic beauty aura, tender peony and sweet cedarwood to amplify your authenticity. It's your spirit, your truth, your path.
This set contains: EDP 50ml and Body Lotion 150ml. 
Avon Eve Alluring EDP Set – Tempting burst of succulent pink plum enveloped in graceful neroli and sultry sandalwood
This set contains: EDP 50ml and Perfumed Body Spray 75ml. 
Avon Eve Elegance EDP set – Enchanting blend of luscious pomegranate, precious jasmine petals and the sensual aura of amberwood.
This set contains: EDP 50ml and Perfumed Body Spray 75ml
Avon Eve Confidence EDP set – A kaleidoscope of juicy blackcurrant and bright frangipani, all illuminated with the strength of oakwood.
This set contains: EDP 100ml, Body Lotion 150ml and Perfumed Body Spray 75ml. 

---
BATH & BODY STORE
Tease out tangles and pesky critters with ease from just £1.50
Unwind and hydrate with our Avon Naturals Hair Essentials from just £1
Pamper and nourish with our wide range of Bubble Bath products from just £2
Enjoy the sweet smell of summer with our Scented Spritz from just £1.50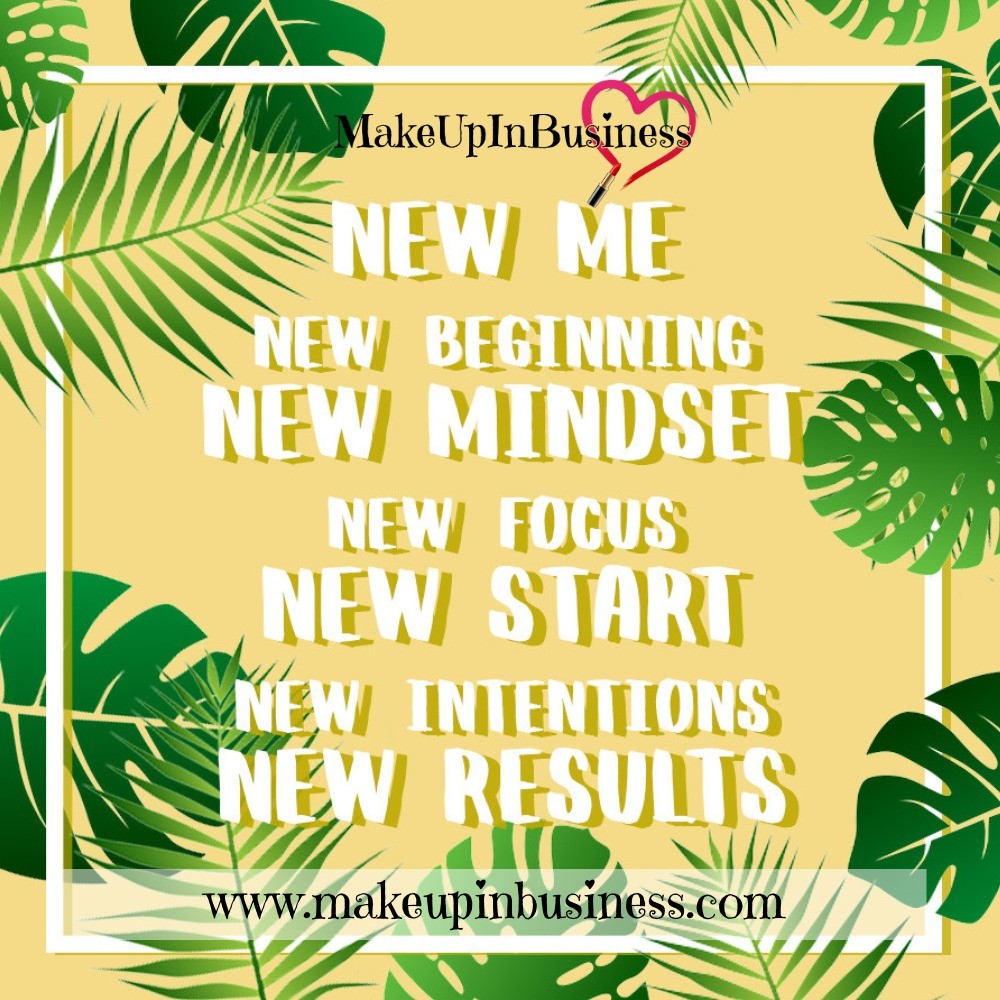 If you love fashion and beauty, want to earn money while having fun and are seeking a work/life balance then Avon could be for you. Get great discounts on your own products, no kit to purchase or stock to hold. Work from home on your terms.
Contact us today for a no obligation chat.
Subscribe here to get the latest Avon online offers, delivery offers and exclusive product previews delivered to your inbox.
Follow us on Facebook – www.facebook.com/cosmeticrepsuk
To join Avon Online please visit – https://makeupinbusiness.co.uk/join-avon
Zoe Davies – Avon Independent Executive Sales Leader
Shopping With Avon;
Are you Interested in Joining Avon?;
Avon Tips For Representatives;