Avon Campaign 8 2018 UK Brochure Online
Avon Campaign 8 UK Brochure Online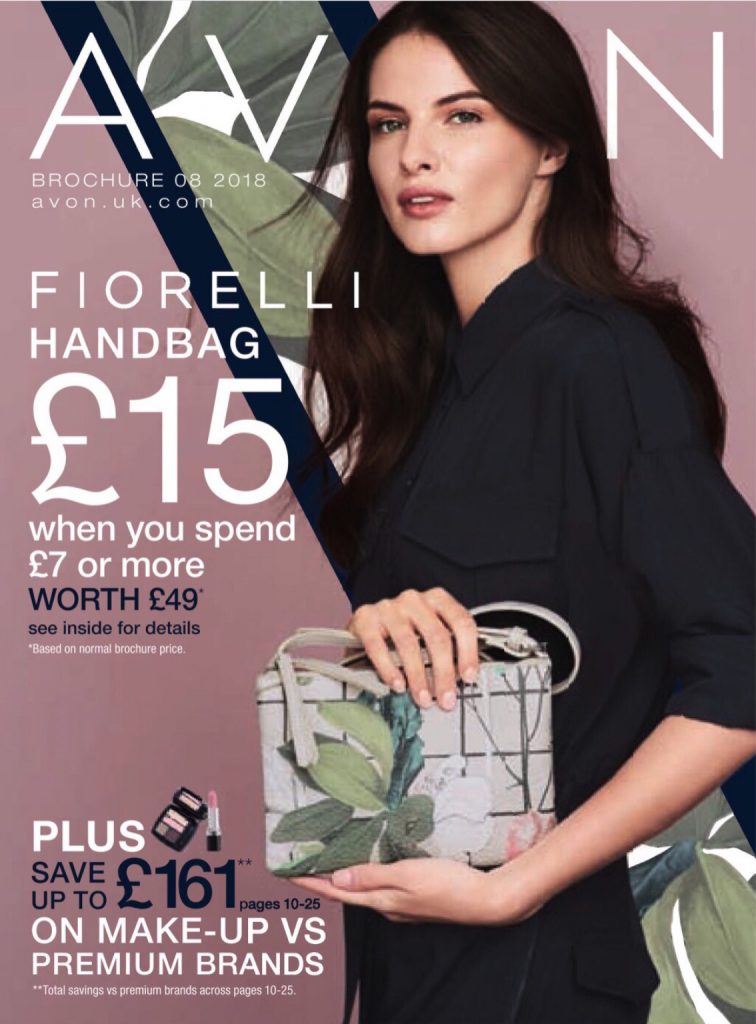 Avon Campaign 8 Sale 2018 UK Brochure Online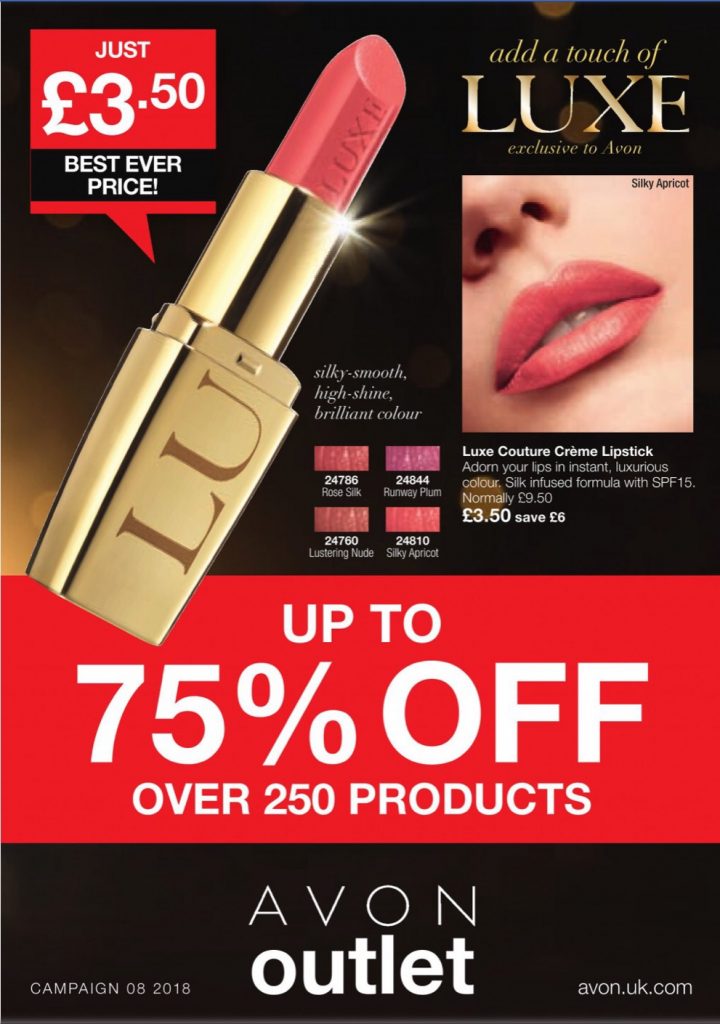 Avon Campaign 8 2018 UK Brochure Online – Avon Catalogue – For the current Avon campaign catalogue, click here
Avon Campaign 8 2018  is valid from –  Wednesday 4th April 2018 to Tuesday 24th April 2018.
Highlights of Avon Brochure 8 2018;
Introducing Luck Limitless for him and her – just £14 each with a free gift worth £17.50
Exclusive offer – Fiorelli handbag just £15 when you spend £7 or more across brochure 8. Worth £49!
Make the smarter beauty choice and save up to £161!  Avon have compared their most-loved make-up picks against premium brands – get the same beautiful benefits for a lot less!
In Life & Style this brochure are the Avon customer panel, real women trying out the new season styles.
Buy one choose two free on mani must haves – pages 40 – 43.
Your no1 favourite product Skin So Soft original dry oil spray at the best price this year, just £1.99 http://bit.ly/SSSBugguard over one million bottles sold last year!
Avon Campaign 8 UK Brochure  Online
Shop Avon Campaign 8 2018 UK Brochure Online
When you've finished browsing the online brochures, you can place your order quickly by shopping by product or product number from my online store.  Please make sure the campaign brochure is still valid, last order date for Campaign 8 is Tuesday 24th April
Click on Quick Shop, which is on the main menu bar next to Products.
You can then add all your items by entering the product number or scroll down and search for your products.
Checkout and choose your preferred delivery method.
Direct Courier Delivery – You can select from two options:
Standard delivery –

Order delivered within 3 to 5 working days from dispatch.

Express delivery  – Orders placed before 1pm (Monday to Friday excluding bank and public holidays) delivered the next working day. All orders placed after 1pm we will endeavour to dispatch within 2 working days.

Representative Delivery – Available in the DE7 area.
Follow MakeUpInBusiness on Facebook to keep up to date with the latest offers and new Avon products – www.facebook.com/cosmeticrepsuk
Find Out 100 Uses for Avon Skin So Soft Dry Oil Spray
The Skin-So-Soft range was first introduced in 1962 as a bath oil, this range is now one of the most popular that Avon produce.
In 1988 Skin-So-Soft was the company's most single popular product!
It was soon discovered that Skin-So-Soft green dry oil spray is a natural bug repellant, with the oily consistency and citronella scent it naturally repels insects.  This range is used by many sports persons, the army, pet lovers, holidaymakers
Read more at the MakeUpInBusiness blog…
7 Types of Lipstick and How to Apply Them
How well do you know your lipsticks?

When it comes to putting on lipstick for many of us we grab something that looks fairly nice in a colour and at a price we like.
However, sometimes taking a little extra time to consider what type of lipstick you are buying can have other benefits than just adding colour to your lips
Find out more at the MakeUpInBusiness blog…..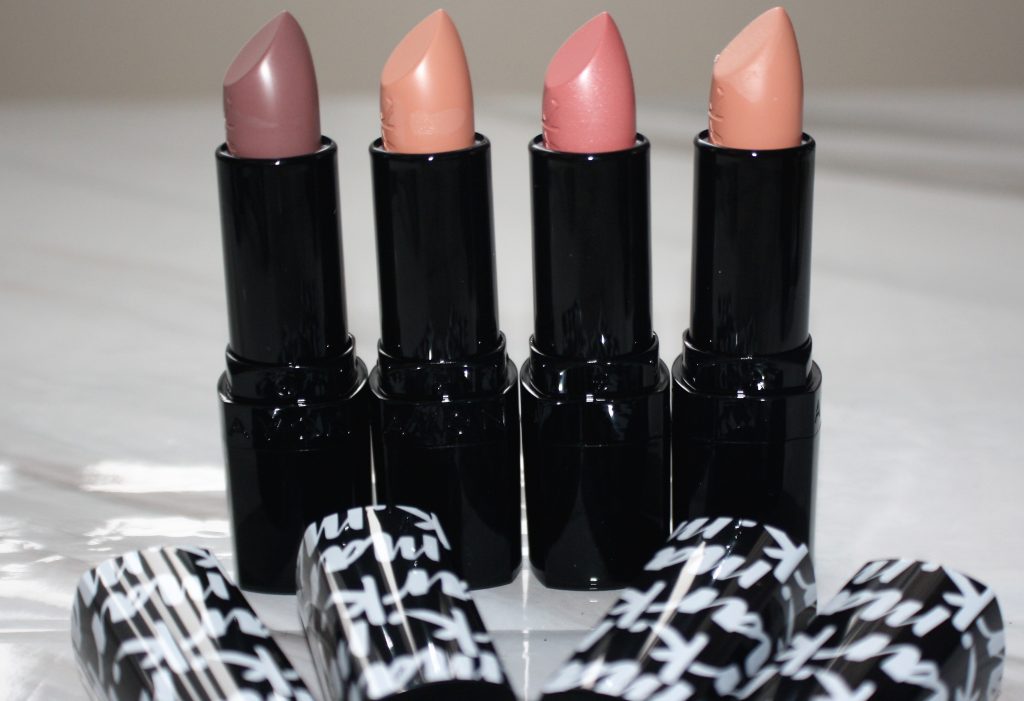 Shopping With Avon;
Are you Interested in Joining Avon?;
Avon Tips For Representatives;
To join Avon Online please visit – https://makeupinbusiness.co.uk/join-avon
To buy Avon Online please visit – https://www.avon.uk.com/store/beautyonline
Zoe Davies – Avon Independent Executive Sales Leader