Avon Presidents Club 2016
Getting into Avon Presidents Club is a great achievement for representatives, President Club encompasses the top 7% of representatives in the country.   Members benefit from extra rewards including a lovely Gala dinner to celebrate their achievements.
Sales can be tracked from the representative website, every campaign it updates and allows you to see what you need to sell on average every campaign to achieve.  Presidents Club runs from campaign one to eighteen yearly.
The first level is Bronze, with sales needed of £6500. Benefits include;
A Bronze achievement pin
A certificate and pen
An exclusive celebration dinner event
Discounted brochures
Presidents club diary
Exclusive representative offers
Birthday product
With an increase in just £1500 to £8000 the next level is Bronze Plus and extra benefits are;
A Bronze plus achievement pin
£25 Love2shop vouchers
With year on year growth representatives can also qualify as Elite with additional Love2shop vouchers and a £300 red letter day for the top ten Elite at each level (excluding Gold plus)
Silver PC level is sales of £11000 over the year. Benefits include;
Silver achievement pin
Certificate
Brochure labels
Freephone number
Presidents Club celebration
An additional £50 Love2shop vouchers
Plus all Bronze benefits
Silver Plus level is sales of £17000 and extra benefits are;
Silver Plus achievement pin
Certificate
Priority orders
Multiple regular orders
An additional £75 Love2shop vouchers

Gold Presidents Club level is a massive achievement! With sales needed of £27000. Benefits include;
Gold achievement pin
Certificate
Presidents Club buddy call
Presidents recognition card
An additional £150 Love2shop vouchers
Plus all silver benefits
Gold Plus level is sales of £40000 and extra benefits are;
Gold Plus pin
Certificate
Gold Plus Trip
Additional £100 Love2shop vouchers.
Recognition Events and Incentives;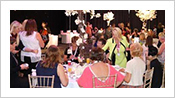 Presidents Club Dinners are held for achievers every year, they are a great chance to network and a lovely reward for the prior years hard work.

The Top Representative trip rewards top sellers with an exclusive holiday.  Previous destinations include New York!!
With the Scholarship Programme members have the opportunity to nominate their children or grandchildren to receive a one off scholarship of $2100 USD.
For full terms and conditions visit the Avon website.
If you would like more information on selling Avon Online please visit https://makeupinbusiness.co.uk/avon-faqs/ and download our FREE 30 FAQ's about joining Avon.
To join Avon Online please visit – https://makeupinbusiness.co.uk/join-avon
To buy Avon Online please visit – https://www.avon.uk.com/store/beautyonline
Zoe Davies – Avon Independent Executive Sales Leader